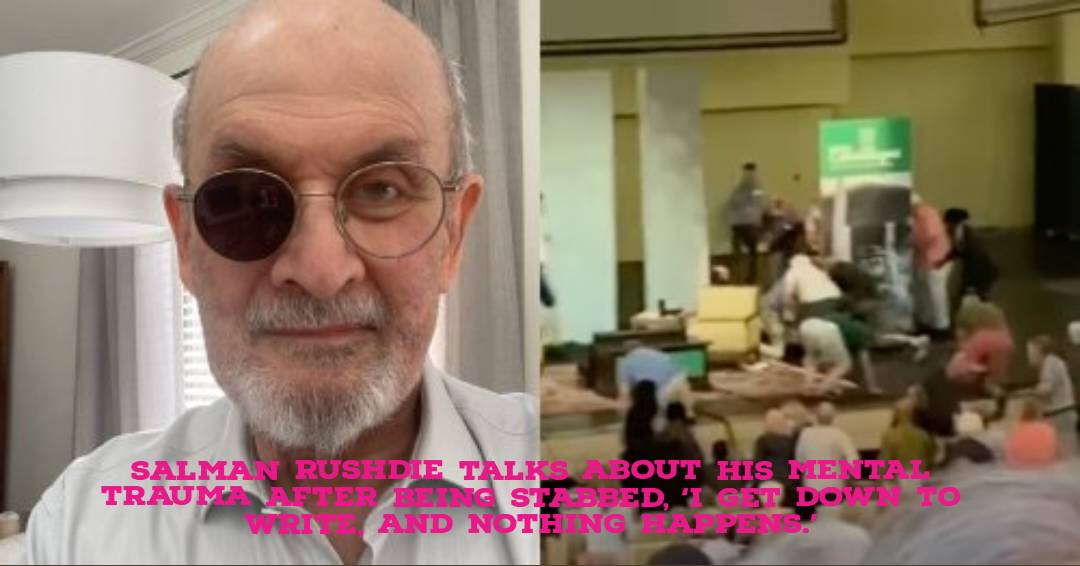 In his first interview since being stabbed in New York last year, British author Salman Rushdie said he finds it 'extremely difficult' to write.
In a Monday piece that appeared in the New Yorker, Rushdie claimed that the stabbing he suffered while talking on stage had left him with mental scars.
The 75-year-old remarked, 'You know, there is such a thing as PTSD.'
'Writing has been quite challenging for me. I try to write while seated, but nothing happens. I write, but it's a mixture of rubbish and emptiness; I write it, then I delete it the next day. I haven't truly left that woodland yet' Rushdie threw in.
On August 12, the acclaimed author was attacked as he prepared to speak at a conference in Chautauqua, upstate New York, close to Lake Erie.
Rushdie, an American citizen who has lived in New York for 20 years, lost the use of one hand and one eye, says a statement made by his agency in October.
The author admitted to journalist David Remnick that he had trouble typing since some of his fingertips lacked feeling.
'As you can see, the significant wounds have essentially healed. My thumb, index finger, and the bottom portion of my palm all have feeling. I often engage in hand therapy, and I'm assured that I'm progressing nicely' said Rushdie.
Rushdie spent years in hiding after Iran's first supreme leader, Ayatollah Ruhollah Khomeini, gave the order to have him killed over the 1988 publication of 'The Satanic Verses,' which Khomeini considered to be blasphemous.
The question of whether the author thought it had been a mistake to let his guard down in recent years was put to the author.
Rushdie stated, 'I'm asking myself that question, and I don't know the answer to it.'
'Since the fatwa, three-quarters of my writing career has taken place. You kind of can't look back on your life,' Added he.
Hadi Matar, a 24-year-old New Jersey resident with Lebanese ancestry, was detained right away following the assault and subsequently entered a not-guilty plea.
Rushdie responded, 'I blame him,' when asked about the culprit.
The essay was released before Rushdie's newest book, 'Victory City,' was released on Tuesday in the US.
It was written before to the attack and tells the story of a 14th-century lady who overcomes a patriarchal society to control a city.