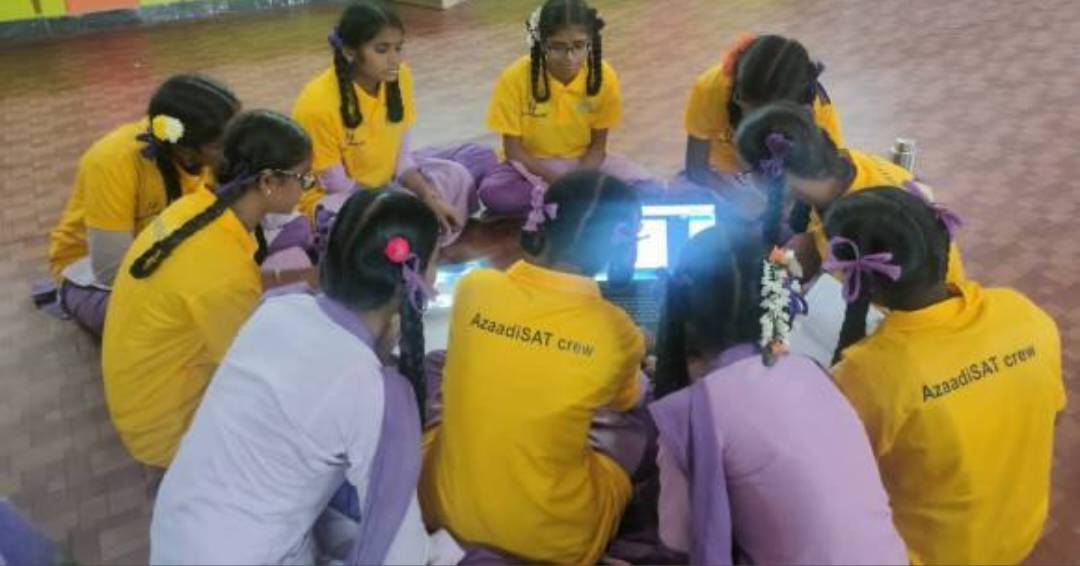 It was a task achieved for the Indian Space Research Organization (ISRO) as well as a group of female students, including those from Kerala, when India's Small Satellite Launch Vehicle (SSLV), carrying three satellites, launched successfully for only the second time ever.
The fact that one of the three satellites put into space, the AzaadiSAT 2.0, was built by 750 female students from 75 schools is something the nation should be proud of. With the successful debut, two schools from God's own country—Cheriyam Government High School in Mankada, Malappuram, and St. Cornelius Higher Secondary School in Kolayad, Kannur—have also made history.
Ten female students from the Cornelius HSS participated in the expedition under the active supervision of the high school professors Midhun P A (Physics), Roy Chacko (Physics), Jomatt M J (Social Science), and Unnikrishnan (Biology).
Through his friend Hareesh, one of the managers of the Rotary Club, Venghara, Pazhayangadi, teacher Unnikrishnan learned about the project.
The AzaadiSAT initiative was developed to commemorate the nation's 75th Independence Day.
'Our school also made the decision to take part. The mission was chosen for high school students V Swatika, P Krishnendu, Shreya Mariya Sunil, Niya P Dinesh, T Niranjana, Trisha Vinod, Teertha Prashant, Niya M Nambiar, Sajja Fathima, and Shriya Shekhar. The initiative was sponsored by the Chennai-based startup Space Kidz India.'
'We were given the task of developing a programming that would aid in establishing how to control the temperature in space and the composition of the atmosphere. They supplied us the necessary software and chips, as well as instructions on how to carry out the task. Software named Ardino will be used to transmit the programming to the chip. Under the direction of the lecturers, everything was carried out by the pupils themselves. In September 2022, we returned the project that was finished. Nevertheless, after that failed, they came to us once more. We subsequently rewrote the programming and submitted it successfully in October,' a grinning Roy Chacko stated.