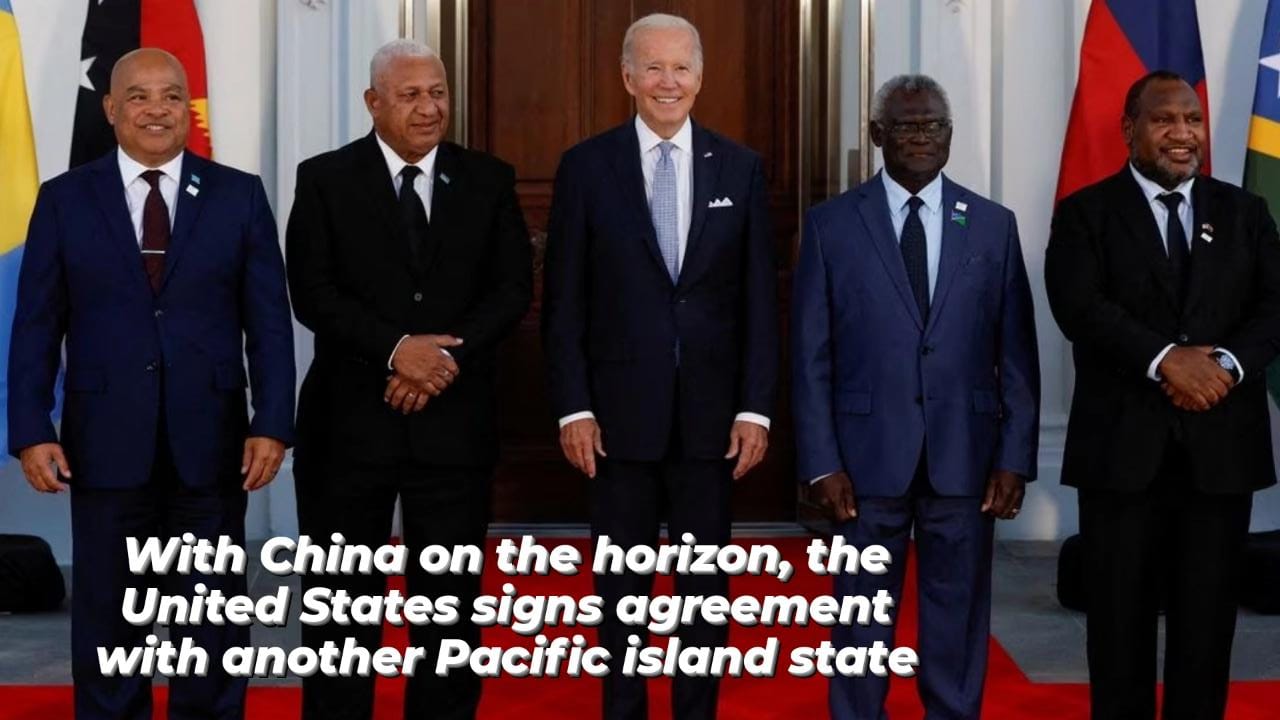 The United States announced on Friday that it had signed a memorandum of understanding (MoU) with the Federated States of Micronesia, indicating a shared understanding on future U.S. assistance to the Pacific island nation that Washington is keen to keep out of China's orbit.
According to the State Department announcement, Washington has now signed Memorandums of Understanding on future assistance with three key Pacific island countries as it negotiates cooperation agreement renewals that give the US access to vast swaths of the Pacific for defence purposes.
Washington stated that it signed Memorandums of Understanding (MOUs) with the Marshall Islands and Palau last month and reached an agreement on terms of US economic assistance, but no details were provided.
Micronesia did not respond immediately to a request for comment.
According to the latest Memorandum of Understanding, it affirmed 'our close and continuing partnership, as well as reflecting our shared understanding reached on the levels and types of future U.S. assistance to be requested for the Federated States of Micronesia.'