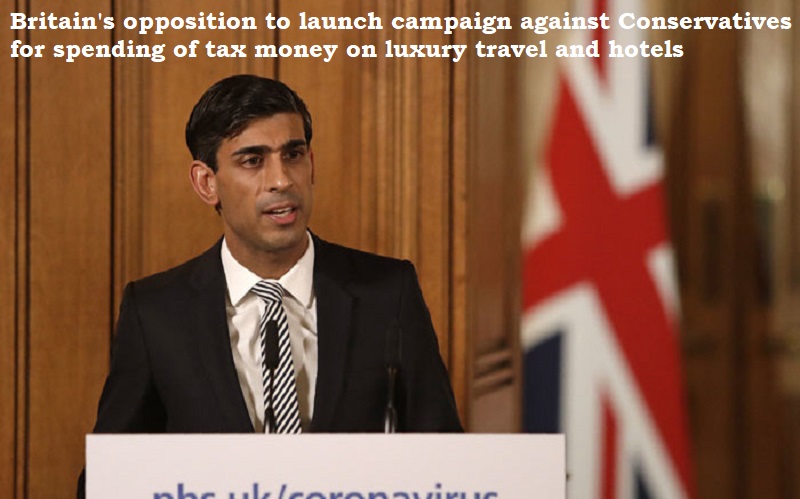 The Labour Party in Britain is getting ready to start a campaign against the Conservatives for indiscriminately using taxpayer funds for expensive vacations and hotels. Following a study of government spending, Labour is starting the campaign.
'Families across the nation are sick with worry about whether their pay cheque will cover the weekly shop as Conservative ministers once again dip into taxpayer funds to dine out on a five-star luxury lifestyle,' said deputy leader of the labour party Angela Rayner.
'Conservative ministers are living the good life and exploiting the taxpayers like a cash machine, far from genuinely governing.'
The Keir Starmer-led opposition is expected to launch an intense social media campaign to highlight how Prime Minister Rishi Sunak and his Tory leaders used public money 'like a cash machine'.
The findings of the dossier compiled by the Labour were published on www.theGPCfiles.com and showed how the use of Government Procurement Cards (GPC) had increased under the current Tory regime.