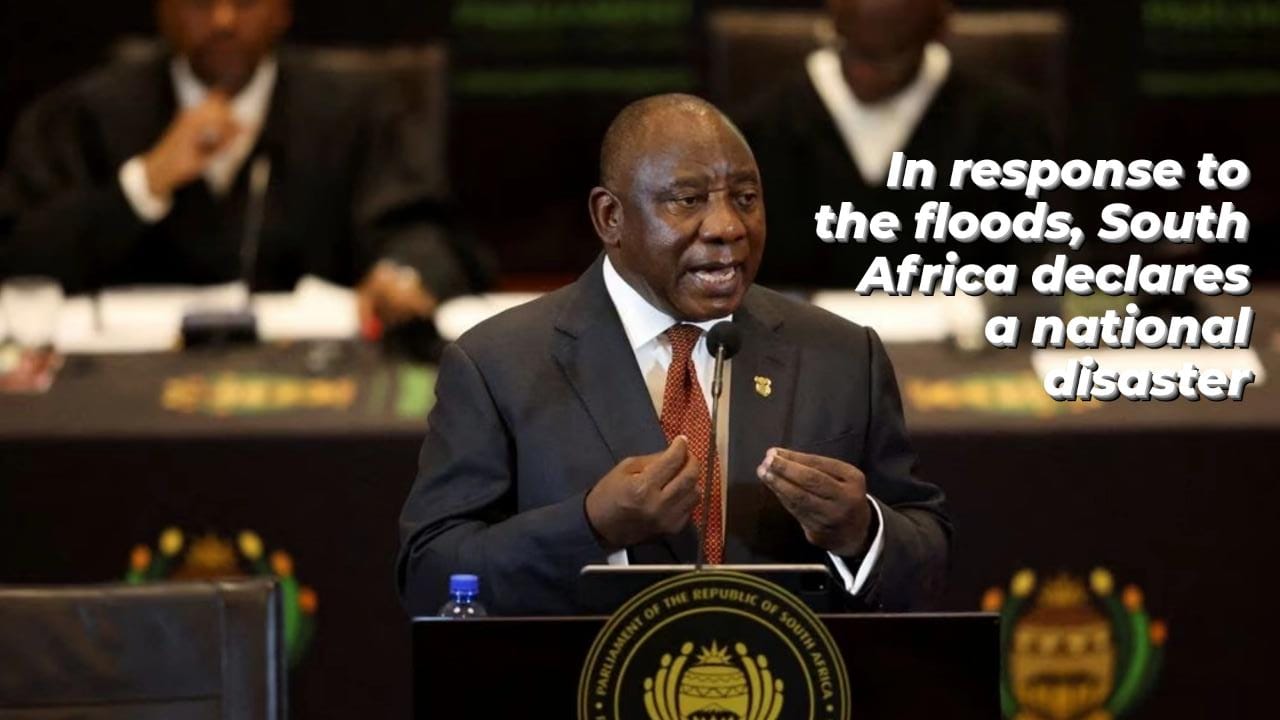 In order to coordinate a comprehensive response to the widespread flooding that has affected seven out of the nine provinces of South Africa, President Cyril Ramaphosa has declared a national state of disaster.
According to a statement from the office of the president on Monday, Mpumalanga and the Eastern Cape have been the most severely impacted by the floods, which were brought on by intense rainfall as a result of the La Nina weather phenomenon.
Flooding has also occurred in Gauteng, KwaZulu-Natal, Limpopo, the Northern Cape, and North West. The national disaster act gives the government more authority, including the ability to bypass legal limitations on the purchase and delivery of goods and services.
According to the statement, assistance in responding to the flooding may be required from the national police and defence force. According to the statement, the floods had a wide-ranging impact, including 'the loss of basic infrastructure' as well as flooded homes and automobiles.
As the government's weather service predicts that the weather pattern will persist 'during the early part of 2023,' farmers can expect to continue experiencing crop and livestock losses.
Last week, Ramaphosa declared a national state of emergency due to the ongoing power crisis in South Africa, which is crippling the country's economy.
Additionally, the national disaster act was used in April 2017 to address floods in the eastern province of KwaZulu-Natal and in March 2020 to address the coronavirus pandemic.