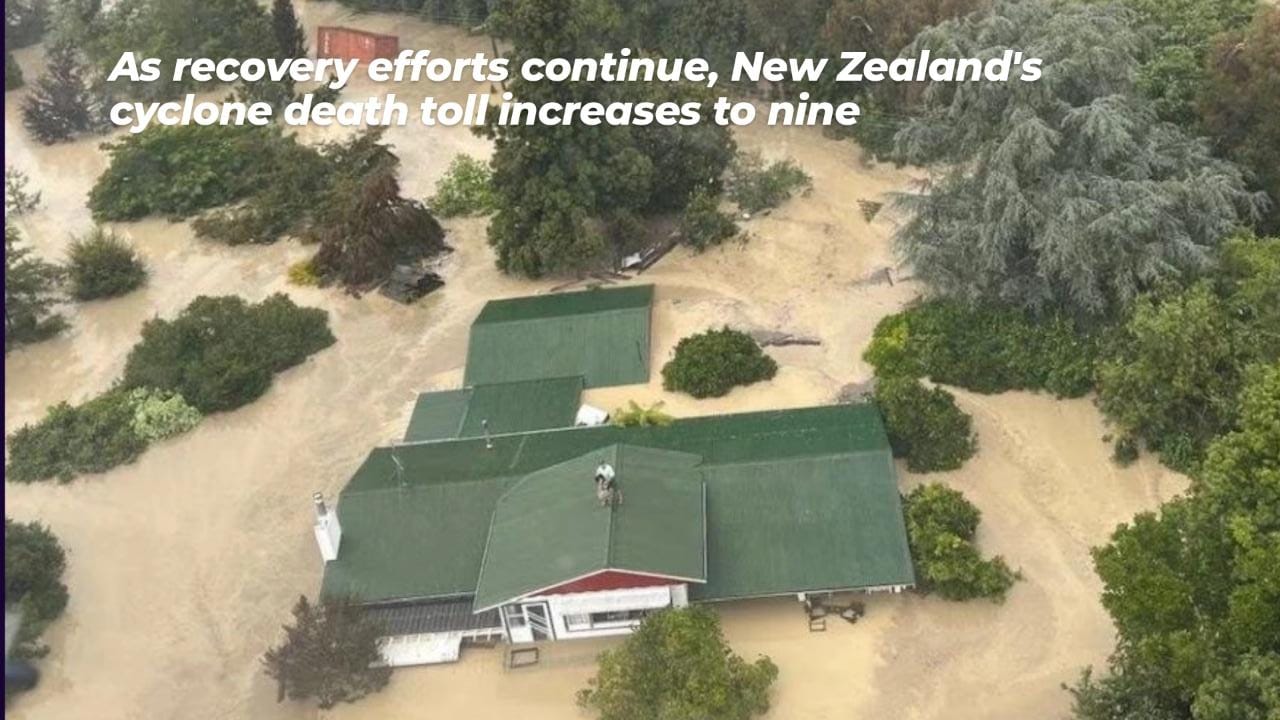 On Saturday, as cleanup efforts on the devastated North Island went on and authorities continued their search for the missing, the Cyclone Gabrielle death toll in New Zealand reached nine.
On Sunday, the cyclone made landfall in the uppermost part of the North Island before following the east coast and wreaking havoc.
In the severely damaged Hawke's Bay region, police said on Saturday that they were looking into a possible cyclone-related death of a person. This brings the overall death toll to nine.
A ship carrying 26 tonnes of supplies was en route to Napier in Hawke's Bay, according to the Navy, indicating that getting aid to affected communities was also a top priority.
The stranded village of Tutira, located about 105 kilometres (65 miles) further north, was to receive supplies from helicopters carrying food and water, according to the Air Force.
The crisis response, according to Prime Minister Chris Hipkins, is 'still underway, and people all over the North Island are working nonstop.'