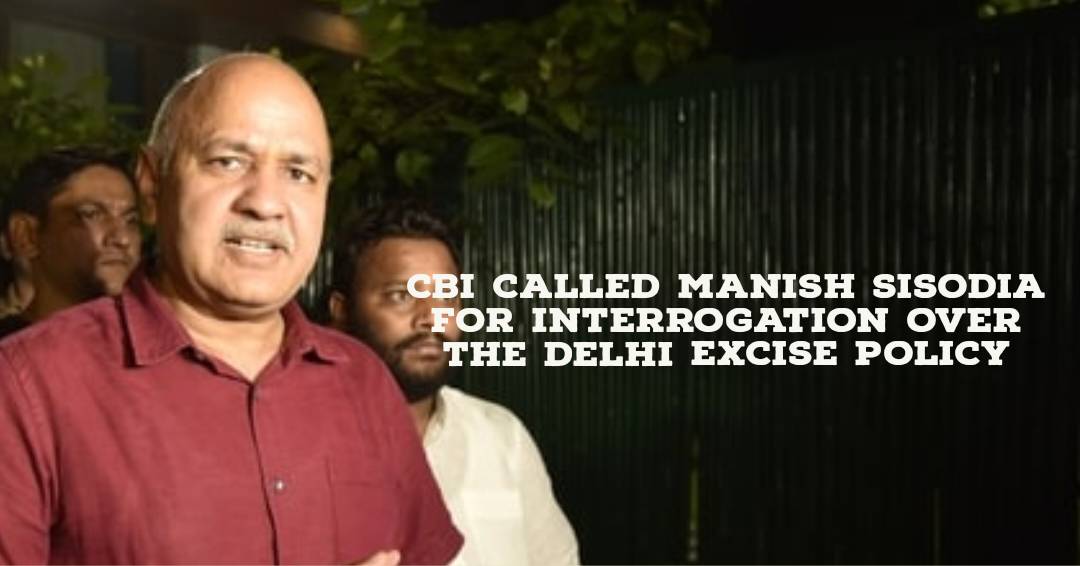 About three months after submitting the charge sheet in the case, the CBI has invited Deputy Chief Minister Manish Sisodia for questioning in relation to the Delhi Excise Policy case, sources said today.
Mr. Sisodia, who was summoned on Sunday for questioning, is not listed as an accused in the charge sheet.
Vijay Nair and Abhishek Boinpally, two arrested businessmen, were among the seven defendants listed in the chargesheet.
The Delhi government is accused of favouring specific dealers who are said to have paid bribes for licences, a claim that the AAP firmly disputes.
It was further stated that irregularities were committed, such as changes to the Excise Policy, giving licensees undue favours, waiving or reducing the licencing price, extending the L-1 licence without permission, etc.
The CBI spokesperson had stated, 'It was further alleged that unlawful proceeds on account of these crimes were directed to concerned public employees by private parties by making fraudulent entries in their books of accounts.'