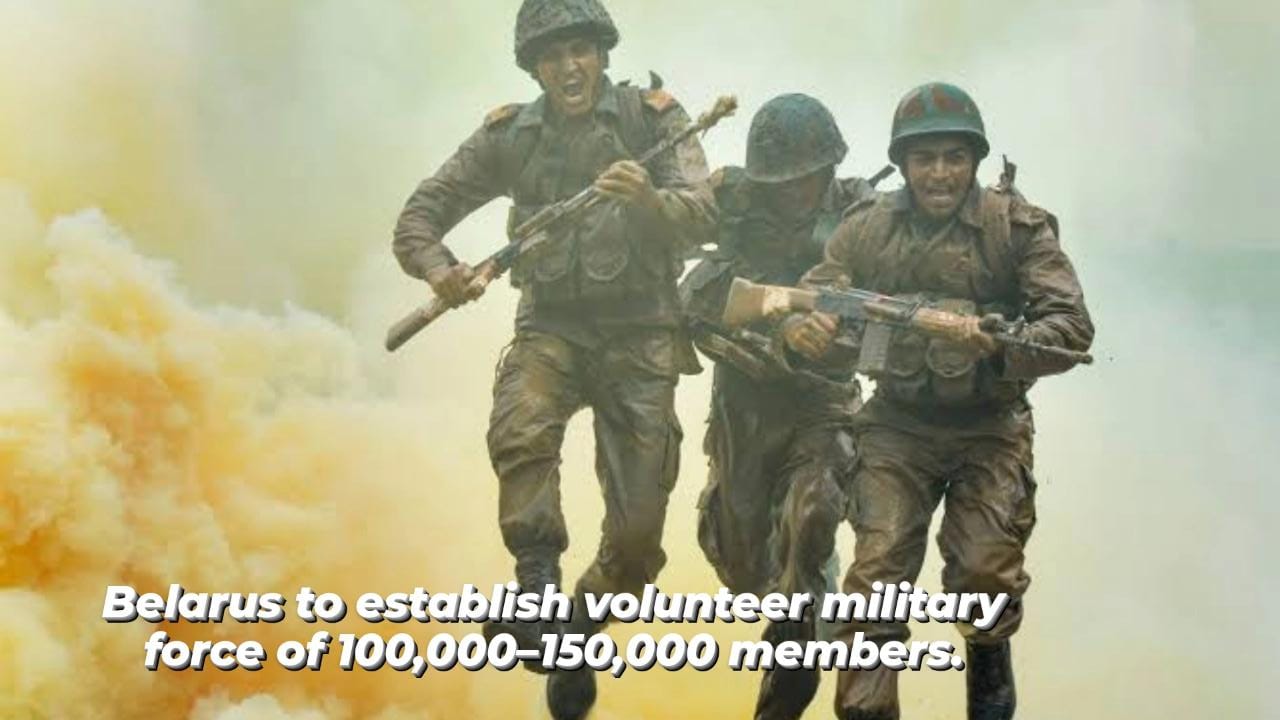 In order for everyone to be able to 'handle weapons,' be prepared to counter an act of aggression, and maintain public order in times of peace, Belarusian President Alexander Lukashenko said on Monday that he had ordered the formation of a new volunteer territorial defence.
'It's not an easy situation. I've stated numerous times that every man, and not just men, should be able to handle weapons,' at the meeting of his Security Council, Lukashenko said.
'At least to protect his family, his home, his own land, and – if necessary – his country,' the statement continues.
Lukashenko has frequently stated that his army would only engage in combat if Belarus was attacked. A year ago, he allowed Russia to use Belarus to send troops into Ukraine. He has added that more defence is necessary because of the 'experience' in Ukraine.
On Monday, Lukashenko declared, 'The response will be swift, severe, and appropriate in the case of an act of aggression.'