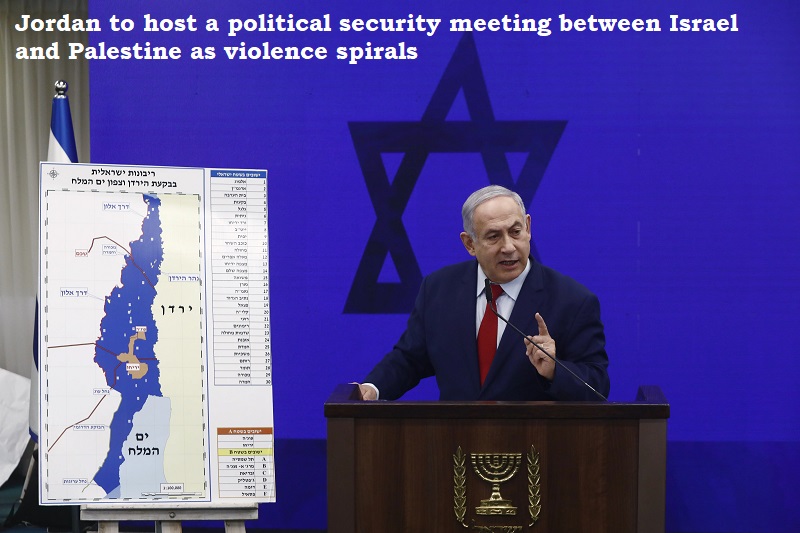 A political security meeting between Israel and Palestine will take place in Jordan on Sunday, February 25, as the level of violence rises. According to AFP, the gathering will take place in the Red Sea resort of Aqaba. The gathering will include representatives from Egypt and the United States. Under the condition of anonymity, a Jordanian government representative told AFP that the meeting's goal is to increase trust between Israel and the Palestinians.
'The political-security meeting is part of stepped-up ongoing efforts by Jordan in coordination with the Palestinian Authority and other parties to end unilateral measures (by Israel) and a security breakdown that could fuel more violence,' the official said, adding the talks aim to reach 'security and economic measures to ease the hardships of the Palestinian people.'
The meeting comes just days after Israeli forces raided the city of Nablus in the West Bank on Wednesday, killing 11 Palestinians and wounding over 80. The toll was the highest since the second Palestinian intifada ended in 2005, the year the United Nations started tracking deaths.
A day later, the US urged Israeli and Palestinian authorities steps to prevent the loss of additional civilian lives.