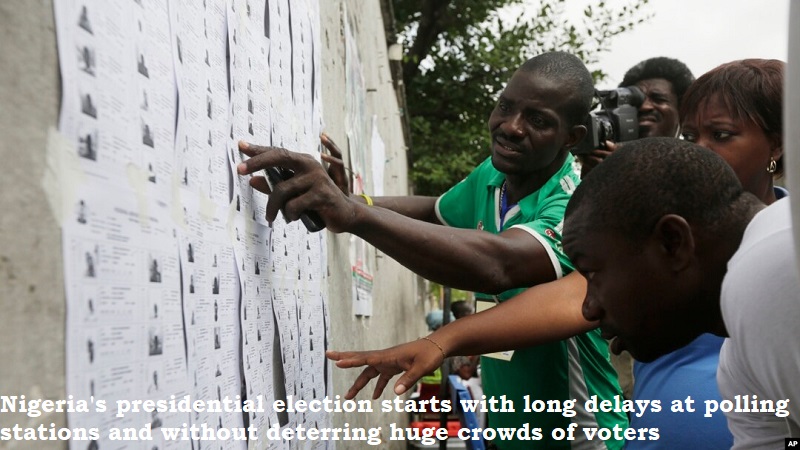 Long wait times at several polling places during Nigeria's presidential election on Saturday did not dissuade vast numbers of voters who were looking for a fresh start following years of escalating violence and misery under departing President Muhammadu Buhari.
Reuters says that while voting began relatively quickly in certain locations after several hours of delay in others.
'As you can see, a lot of our folks came out. Voter Emmanuel Nwosu, who was waiting for his polling place in the southeast city of Onitsha to open,' said voter enlightenment was high and people were eager to participate in the election.
'We will wait. They were supposed to start accreditation by 8:30 a.m. but even if they come at 9 p.m. today we will stay and vote.'
Officials from the Independent National Electoral Commission (INEC) in several states said they had been delayed by the late arrival of vehicles to transport them.
Ngozi Okonjo-Iweala, head of the World Trade Organization, said on Twitter that her polling station in her home village in southeastern Abia State opened about three hours late.