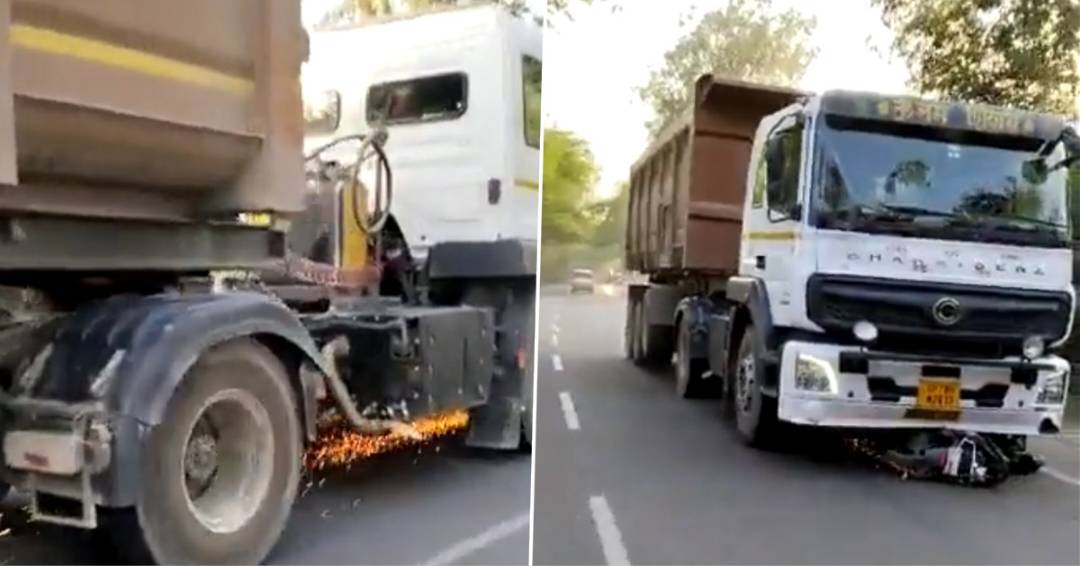 Officials reported on Sunday that a 66-year-old father and his grandson were murdered when a truck struck and dragged their scooter for more than two kilometres.
Udit Narayan Chaurasia, a retired teacher, and his six-year-old grandson were travelling to a market on Saturday when the accident happened near the Bijanagar turn, informed Circle Officer Ram Pravesh Rai.
The CO stated that the scooter and the two people 'became caught under the truck and were carried for almost two kilometres.'
As the truck was halted by some residents, police were able to recover the crumpled bodies. Post-mortem was ordered for the bodies.
The official reported that the accused truck driver had been detained and that an investigation had been opened.