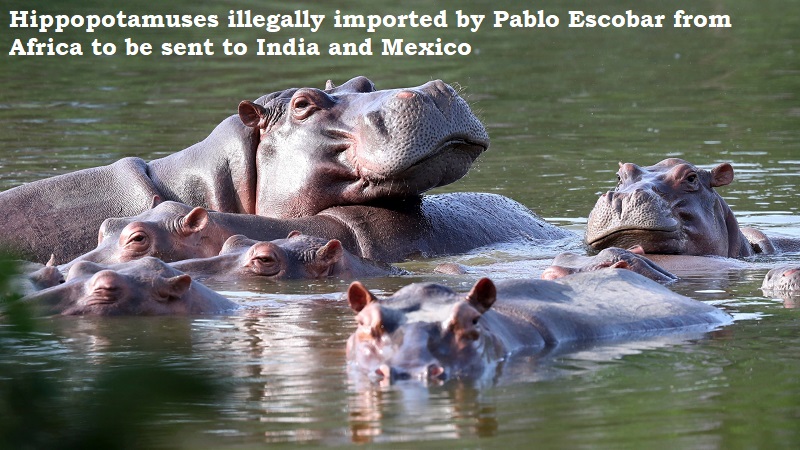 At least 70 hippopotamuses that Pablo Escobar, a Colombian drug lord, brought illegally from Africa in the 1980s and are now living close to his former ranch may be moved to India and Mexico as part of a strategy by local authorities to regulate their number.
The local government has reportedly struggled to maintain these hippos, who are also alleged to be endangering the environment in the area.
It is said that because they lack a natural predator in Colombia, their faeces are hurting manatees, capybaras, and other creatures by altering the makeup of neighbouring waterways.
They are presently residing in the Hacienda Napoles property, which is situated along the Magdalena River 200 kilometres from Bogota. Authorities estimate that there are about 130 hippos in the area in Antioquia province and their population could reach 400 in eight years, reports AP news agency.
Last year, Colombia's government declared them a toxic invasive species.