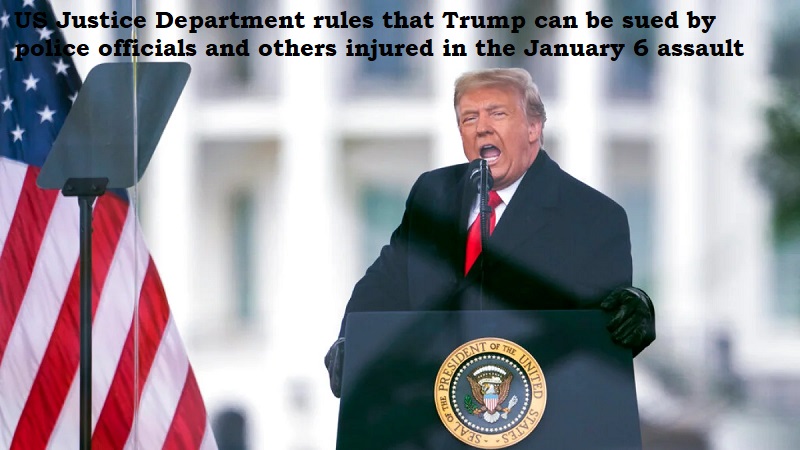 In a court filing on Thursday, the US Justice Department stated that those hurt by police officers and others involved in the assault on January 6 can file a lawsuit against former president Donald Trump. In an official legal opinion, the department stated that while the president enjoys absolute immunity for all official acts while in office, he is nonetheless subject to legal prosecution for any actions taken outside of those bounds.
The court, which is presently hearing a lawsuit filed by two police officers and 11 MPs who claim to have been hurt during the Capitol attack, requested the opinion.
Trump claimed protection from being sued by his immunity, who was charged along with other key actors, for inciting the attack, which took place two weeks before he was to leave the White House.
According to the Justice Department, the former president claimed immunity as his pronouncements up to and during the attack qualified to 'speech on matters of public concern,' which is under his official duties, even if the speech prompted the violence.
It suggested that the court should reject Trump's categorial argument. 'As the nation's leader and head of state, the president has 'an extraordinary power to speak to his fellow citizens and on their behalf.'