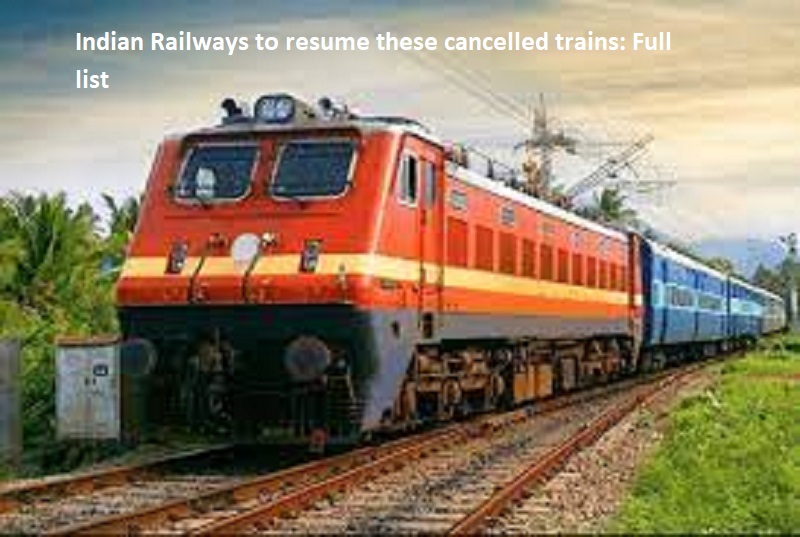 New Delhi: The Northern Railway zone of the Indian Railways has decided to resume the services of some of the cancelled trains.  The national transporter took this decision considering the heavy rush of passengers during the upcoming Holi festival.
No changes have been made to the schedules of the trains that will be restored. This means that the trains will run on the same schedule as they previously used to before they were cancelled. Northern Railways has also commenced the booking process for all the trains.
List:
Train numbers 05978 and 05977 Dibrugarh – Gorakhpur – Dibrugarh will depart from Dibrugarh on March 2 and March 9. On its return journey, the train will depart from Gorakhpur on March 7 and March 14. Train numbers
02541 and 02542 Gorakhpur – Lokmanya Tilak Terminus – Gorakhpur, the first will depart from Gorakhpur on March 3 and March 10, and the latter will depart from Lokmanya Tilak Terminus on March 5 and March 12.
Also Read: 3G services will not work in this Gulf country from this date 
The trains resumed for the Holi week will pass through Charbagh railway station in Lucknow. Some of the trains restored are train number 15107 Banaras – Lucknow Express, 15108 Lucknow – Banaras Express, 14231 Prayagraj Sangam – Basti Express, 14232 Basti – Prayagraj Sangam Express, 14233 Prayagraj Sangam – Mankapur Express and 14234 Mankapur – Prayagraj Sangam Express.