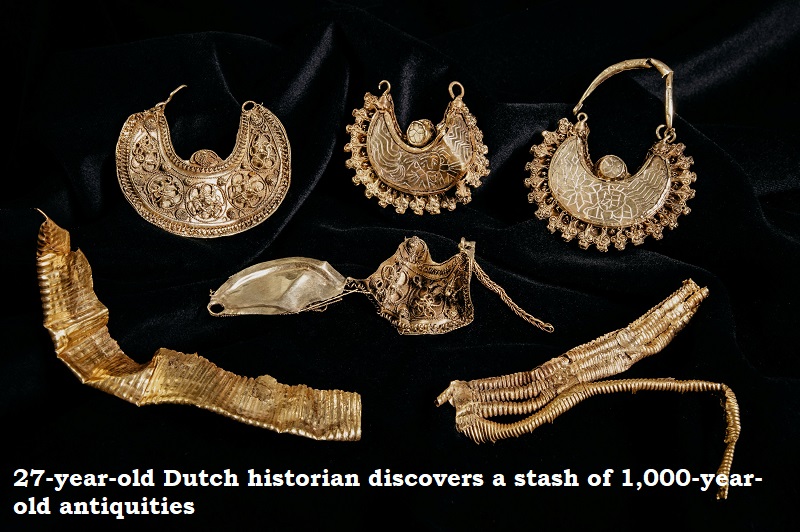 The Dutch National Museum of Antiquities said on Thursday that a 27-year-old historian from the Netherlands had found a cache of 1,000-year-old artefacts, including 39 silver coins, two strips of gold lead, and four golden ear pendants.
When he was ten years old, Lorenzo Ruijter, now 27 years old, began treasure hunting. According to reports, Ruijter found the treasure in 2021 in the little northern city of Hoogwoud, which is located around 60 kilometres north of Amsterdam, the Dutch capital. He used a metal detector to find it.
'I'm at a loss for words when trying to convey how special it was to find something so priceless. I didn't anticipate to find something like this,' Ruijter stated, adding that keeping it a secret for two years was difficult.
The oldest coin from Ruijter's stash is at least eight centuries old, the Dutch National Museum of Antiquities found, adding that it managed to trace it back to around 1250.
By that time the jewellery was already two centuries old, the museum said, adding it must already have been 'an expensive and cherished possession'.
'Golden jewellery from the High Middle Ages is extremely rare in the Netherlands,' the museum also said.