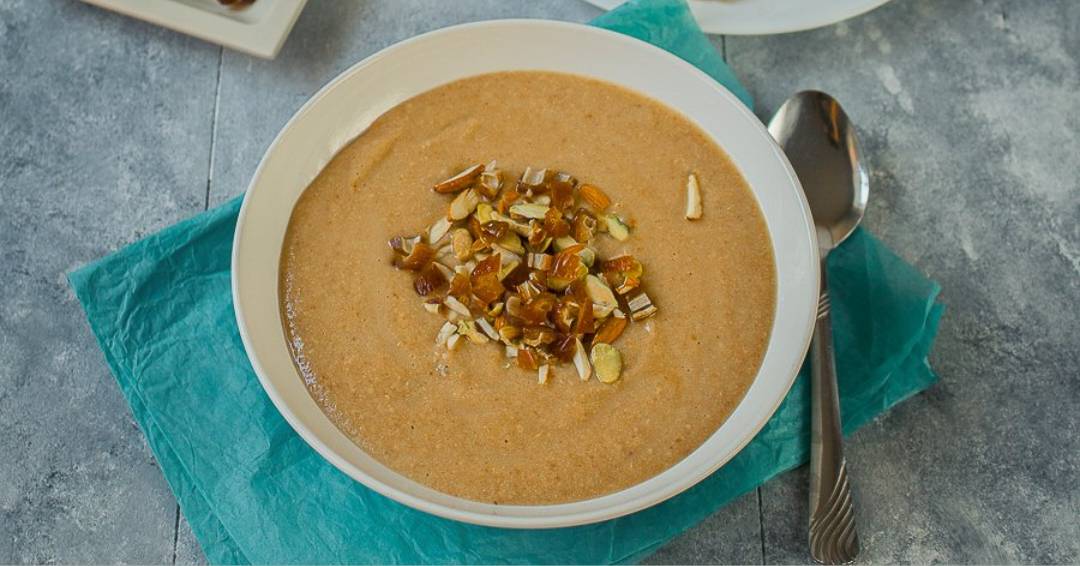 Without a decadent payasam (dessert) in the end, the customary Onasadya is lacking. To add a particular touch to your sadya, try this recipe for dates and almond payasam.
Ingredients
1 ½ liters milk
250 gms sugar
2 tbsp ghee
250 dates (pitted and cut into small pieces)
50 gms almonds (skin removed; grinded to fine paste)
1 tsp cardamom powder
Chopped almonds (for garnish)
Preparation
Heat milk and sugar. After the milk thickens and is reduced to 1 litre, turn off the flame.
Dates are sautéed in ghee while an uruli is heated.
Add the almond paste and stir well before adding the thickened milk.
Let this mixture to boil well before adding the cardamom powder and almond garnish.