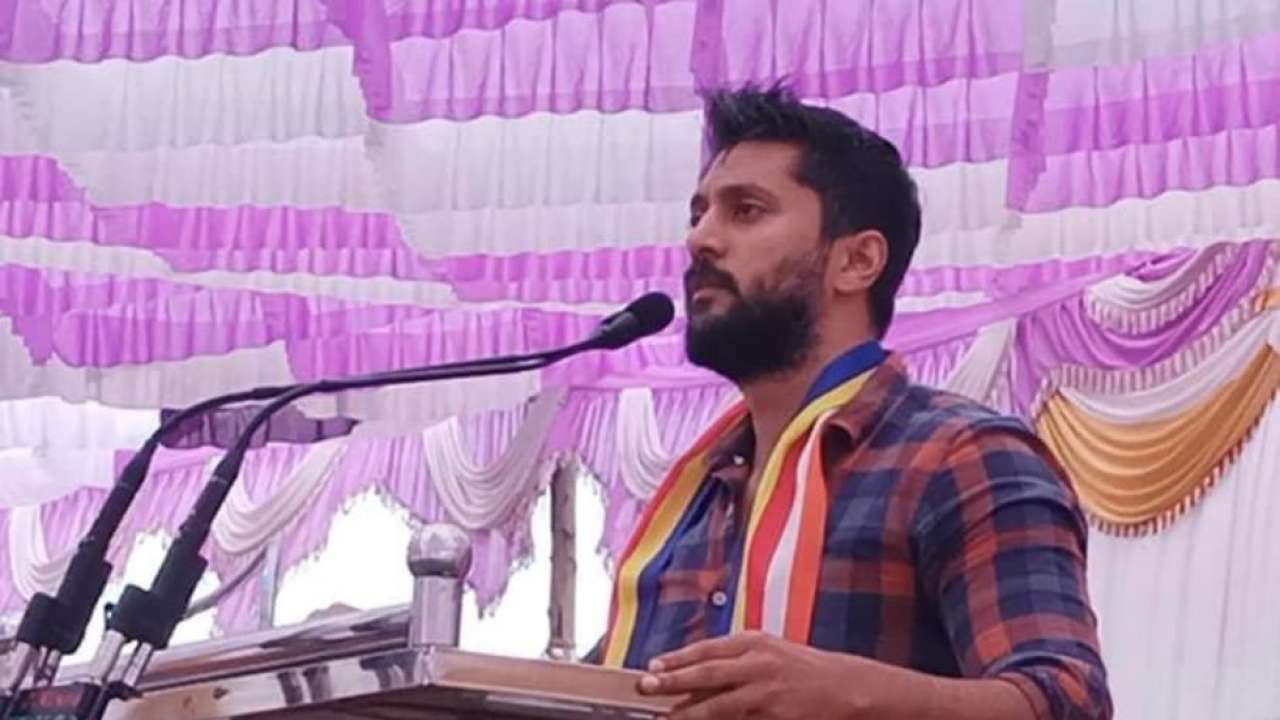 Bengaluru: Kannada actor Chetan Kumar was arrested by Seshadripuram police and taken to court on Tuesday for allegedly hurting Hindu sentiment through his tweet. Shivakumar of Bajrangi Dal lodged a complaint at the Seshadripuram police station based on the tweet.
In his controversial tweet, posted on Monday, Chetan wrote, 'Hindutva is built on LIES Savarkar: Indian 'nation' began when Rama defeated Ravana & returned to Ayodhya –> a lie 1992: Babri Masjid is 'birthplace of Rama' –> a lie 2023: Urigowda-Nanjegowda are 'killers' of Tipu–> a lie Hindutva can be defeated by TRUTH–> truth is EQUALITY'.
In the complaint, Shivakumar accused Chetan of hurting the religious sentiments of Hindus. Ironically, Chetan Kumar's name of the Twitter handle is Chetan Kumar Ahimsa, who was accused of hurting sentiments.