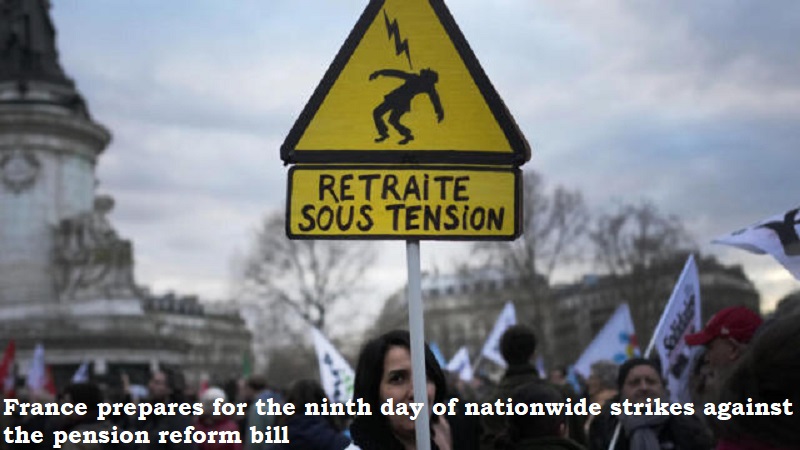 France is bracing for yet another day of nationwide strikes on the 23rd of March, 2023, against the proposed pension reform bill that has caused widespread discontent among the public. This marks the ninth round of such protests, with previous strikes causing significant disruptions to transportation, healthcare, education, and other public services.
The proposed pension reform bill aims to merge the existing 42 pension schemes into a single, points-based system. The government has argued that the reform is necessary to address the growing pension deficit and ensure a fairer system for all. However, critics argue that the reform would lead to longer working hours, lower benefits, and earlier retirement ages, particularly for workers in physically demanding jobs.
The proposed reform has also faced criticism for being pushed through without proper consultation and negotiation with labor unions and other stakeholders. The government has made some concessions, including allowing some workers in physically demanding jobs to retire earlier, but these have not been enough to satisfy the protestors.
The strikes are expected to cause significant disruptions across the country, with transportation being particularly affected. Several unions have called for a complete shutdown of public transportation, while others have called for partial strikes or demonstrations. In addition to transportation, healthcare, education, and other public services are also likely to be affected.