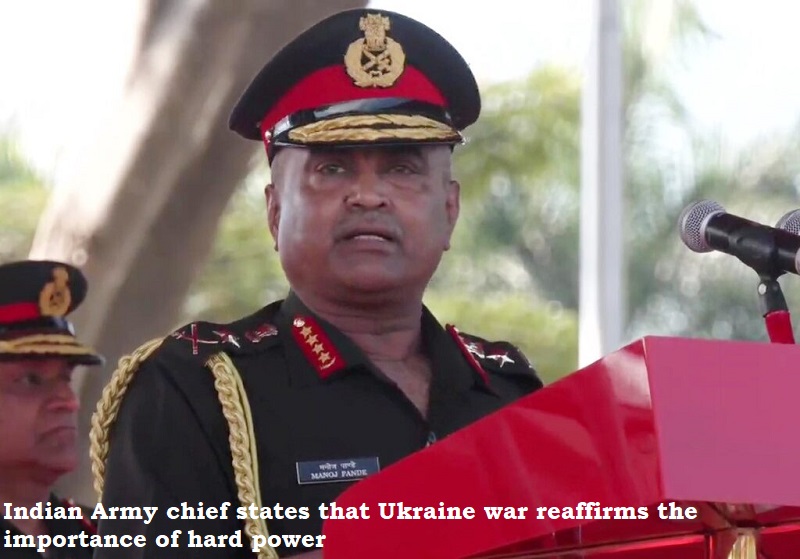 The Indian Army chief, General Manoj Mukund Naravane, has stated that the ongoing conflict in Ukraine has reaffirmed the importance of hard power.
During a speech at the Indian Defence Institute of Psychological Research, the General emphasized the need for the military to be well-equipped with modern and advanced weaponry, as well as the importance of investing in research and development in the defence sector.
General Naravane also highlighted the Indian Army's commitment to safeguarding the country's borders and sovereignty, stating that India is prepared to defend itself against any aggression from its adversaries.
The General's remarks come at a time when tensions are high between India and China, with both countries engaging in a months-long standoff along their disputed border in the Himalayan region.
India has been steadily modernizing its military in recent years, with a particular focus on improving its air and naval capabilities. The country has also been working to enhance its strategic partnerships with key allies such as the United States and Japan.