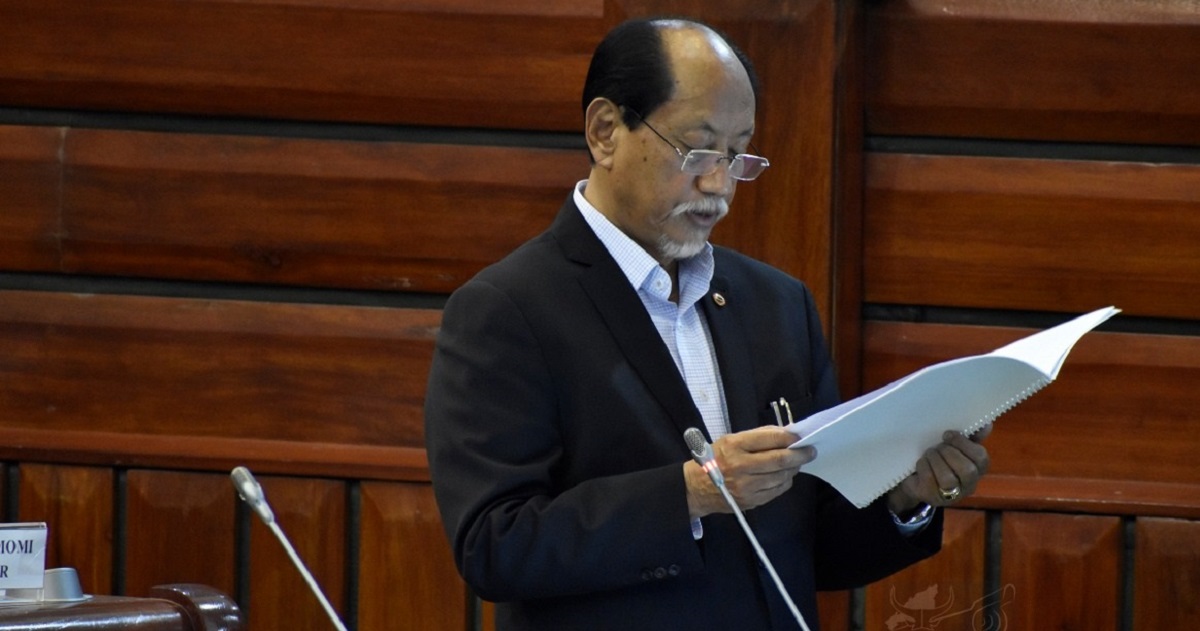 Kohima: Nagaland Chief Minister Neiphiu Rio, who is also the Finance Minister, on Monday presented the Budget for the year 2023-2024 in the ongoing first session of the 14th Nagaland Assembly in Kohima.
Presenting the Budget proposal to the House, Neiphiu Rio said, 'The Gross receipts at Rs 23,145.66 crore, and Gross Expenditure at Rs 23,085.66 crore for the financial year 2023-24 was estimated'. He said that the State was fortunate to see an increase in the revenue receipts both under the Share of Central Taxes and Duties as well as the State's own revenues, and has helped to discharge a substantial amount of liabilities in the form of CSS backlog as well as Civil Deposit.
The closing accumulated deficit has reduced substantially from the estimated closing amount of Rs. 2,212.74 crores in Budget Estimates to Rs 1,334.17 crore in the Revised Estimates, Rio said and added that since the current year's transactions are estimated to result in a negative balance of Rs 40 crore, the year 2023-24 is estimated to close with an accumulated deficit of Rs 1,374.17 crore.
He said in the preceding year, the State has seen an increase in revenue under the share of Central taxes and duties as well as the state's own revenue. He also considered allowing the sale of liquor to foreign nationals coming to the State, saying that this is done within the ambit of the Nagaland Liquor Total Prohibition Act, 1989. The 14th session of the Nagaland Assembly will conclude on Tuesday.