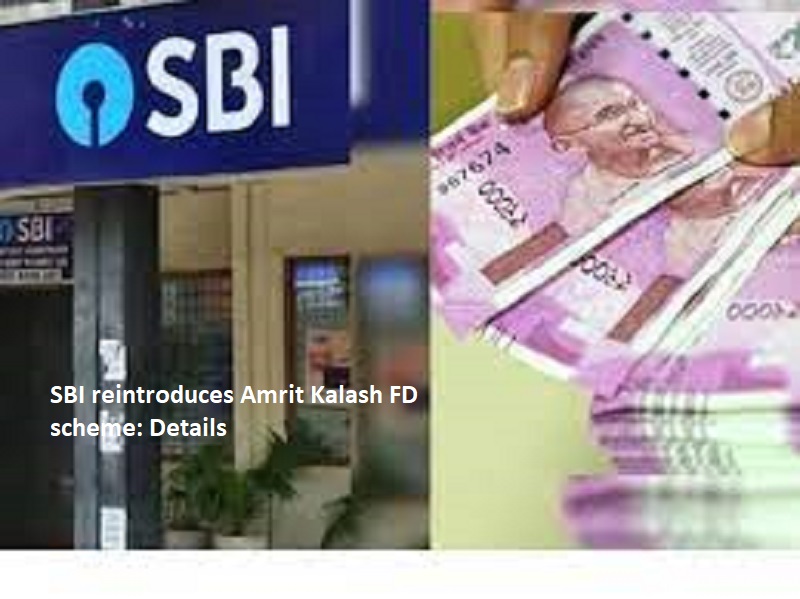 Mumbai: Largest public sector bank in the country, State Bank of India (SBI) has reintroduced its retail term deposit named 'Amrit Kalash'. The 'Amrit Kalash' fixed deposit scheme offer an interest rate of 7.6% to senior citizens and 7.1% to others. It is a special FD scheme for a period of 400 days.
The bank reinstated the scheme on April 12 and is valid till June 30. The scheme is only applicable to domestic retail term deposits including NRI Rupee Term Deposits below Rs 2 crore.
Also Read: UAE authority announces new platform to monitor e-scooters, bicycles 
'The specific tenor scheme of '400 days' (Amrit Kalash) at Rate of Interest of 7.10 per cent with effect from (w.e.f.) 12- April- 2023. Senior Citizens are eligible for a rate of interest of 7.60 per cent,' said SBI in its website.
The interest on this trading scheme will be deposited monthly, quarterly and semi-annual intervals. The maturity interest on special term deposits, net of Tax Deducted at Source (TDS) will be added to the customer's account. This scheme will attract TDS at the applicable rate under the Income Tax Act.