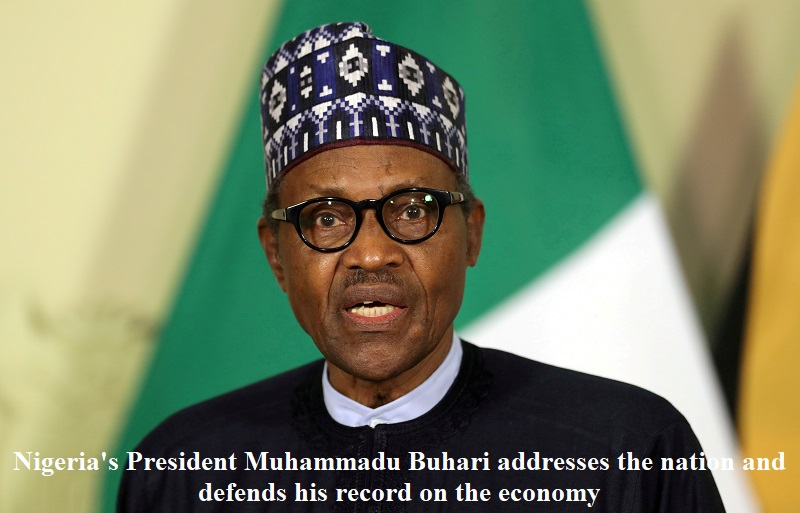 On Sunday, Nigeria's President Muhammadu Buhari delivered his final address to the nation in Abuja, defending his economic record.
Buhari claimed that he was leaving a legacy of credible and fair elections and asserted that the country was in a better state since 2015.
Having assumed office in 2015, Buhari initially promised to improve the economy and combat corruption and insecurity.
Meanwhile, the victory of incoming President Bola Tinubu is being contested by his two closest opposition rivals.
The main arguments in the election petition will be heard by a court starting on Tuesday.
The 80-year-old retired general, Buhari, stated that the February election had solidified democracy in Africa's most populous nation. He also affirmed that Tinubu, who ran on the ruling party's ticket, was the best candidate to emerge from the election.
In his farewell speech, Buhari said, "I am leaving behind an electoral process which guarantees that votes count, results are credible, elections are fair and transparent, and the influence of money in politics reduced to the barest minimum."
He also congratulated Tinubu, his political ally of ten years, on achieving his dream of positioning Nigeria among the world's leading nations.
Tinubu will inherit the challenge of double-digit inflation, which has negatively impacted savings and wages. This issue will be one of the key concerns he faces upon assuming office.
President Buhari, however, defended his government's difficult decisions to reset the economy, acknowledging that some measures caused temporary pain and suffering. He apologized to his fellow countrymen while emphasizing that these actions were taken for the greater good of the nation.
Buhari further addressed accusations that extremism had grown under his leadership in Nigeria, stating, "Our battle to ensure that all Nigerians live in a safe and secure environment has achieved considerable results. As I complete my term in office, we have been able to reduce the incidences of banditry, terrorism, armed robbery, and other criminal activities considerably."