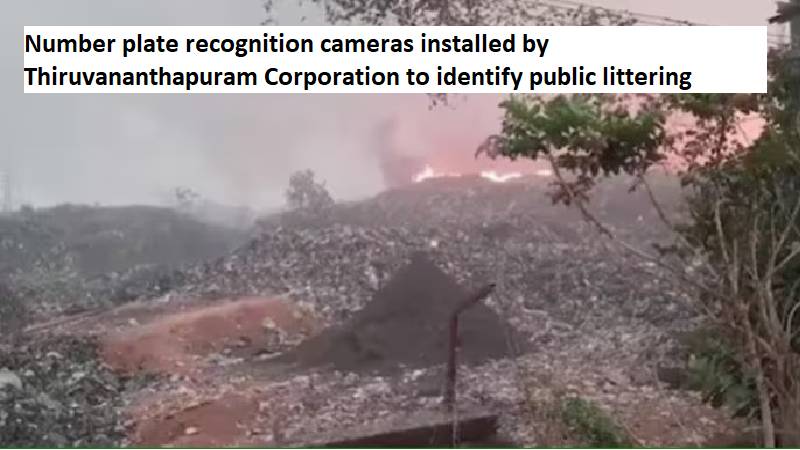 In order to curb and deter public littering, the Thiruvananthapuram corporation has now set up automatic number plate recognition (ANPR) cameras in Kerala's capital city. This follows the installation of the AI camera system by the Kerala Transport Department to identify traffic violators and to promote 'safe Kerala.'
According to a Times of India report, the local authority put ANPR cameras throughout the city to assist the health department in identifying the vehicles that leave trash on the roadside.
The artificial intelligence-powered (AI) camera monitoring system went into force in Kerala earlier on Monday, June 5. To detect traffic infractions, 726 AI cameras have been placed throughout the state. Up to 25,000 challans may be issued in a single day.
56 additional ANPR cameras are on the way, and five were made active on Monday. The business Keltron provided help in accomplishing this. According to the article, there will be two cameras put at each area, and all cameras will have a 5 MP resolution and dual recording technology.
According to the article, health officials will be able to easily track offenders by using an app that will be placed on their mobile phones to access these cameras. The app will receive a live feed from the cameras. When officials learn of rubbish dumping in public places, notices are sent to offenders.
According to reports, the Thiruvananthapuram corporation spent Rs 50 lakh on this initiative, and there would be central supervision. Reports said that, the municipal organisation has collected more than Rs 2 lakh in fines from individuals who have thrown trash in public areas during the past three months.