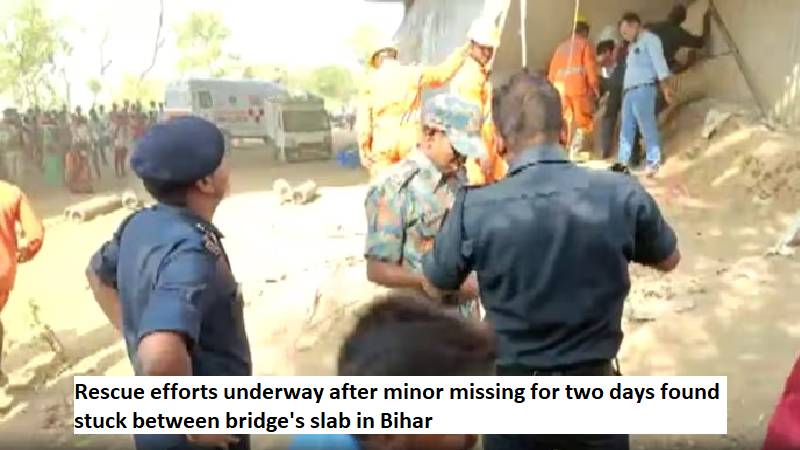 On Thursday, rescue efforts to free an 11-year-old child trapped between a bridge pillar and a slab in Rohtas, Bihar, continued. The procedures started on Wednesday and have lasted more than 16 hours.
The young man has been recognised as Khiriya villager Ranjan Kumar.
The incident took place in Nasriganj when Kumar, who had gone missing two days prior, was found stuck between a bridge's slab and pillar No. 1 there. The National Disaster Response Force (NDRF) teams hurried to the scene to save the child after getting word.
Shatrudhan Prasad, the boy's father, claimed that Ranjan was mentally unstable and had been away for two days.
A woman alerted the family that he was trapped between the overbridge pillar and slab while search efforts were ongoing for him.