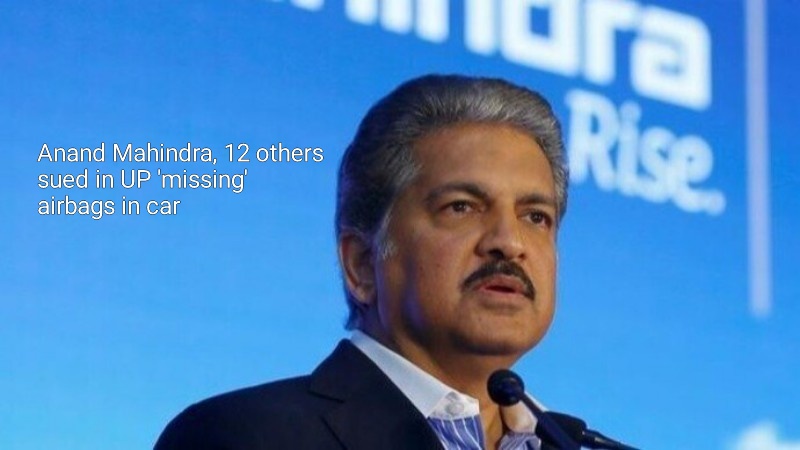 Anand Mahindra and 12 members of the Mahindra & Mahindra Limited staff were charged with fraud on Saturday in Kanpur, Uttar Pradesh, for providing "false assurances" on a vehicle's safety.
Rajesh Mishra, the complaint, claimed that the business sold him a Scorpio car without airbags, which caused his son's death in a traffic accident.
For Rs 17.39 lakh in 2020, Rajesh Mishra purchased the black Scorpio as a present for his son Apoorv.
Apoorva was killed instantly after his car crashed into a divider and overturned on January 14, 2022, when he was travelling back from Lucknow to Kanpur with companions.
Rajesh went back to the car dealership where he had purchased the vehicle on January 29 after the accident, bringing up the apparent flaws in the vehicle.
In the FIR, the complainant claimed that even though the airbag was supposed to have deployed during the collision but didn't. In his complaint, Rajesh Mishra claimed that the corporation had defrauded him by making false promises.
Rajesh charged the business with engaging in dishonest business practises, claiming that his son would not have died if the car had undergone a proper inspection.
When Rajesh and the workers of the company began to argue, the situation worsened. He said that the board had ordered the managers to treat him and his family badly, even threatening them with death.
The Scorpio was relocated to the Mahindra Company dealership in Ruma following the accident. Rajesh insists that the business did not add airbags to the car.
The Indian Penal Code's Sections 420 (cheating), 287 (negligent conduct with respect to machinery), 304-A (causing death by negligence), and others have all been the subject of a case.