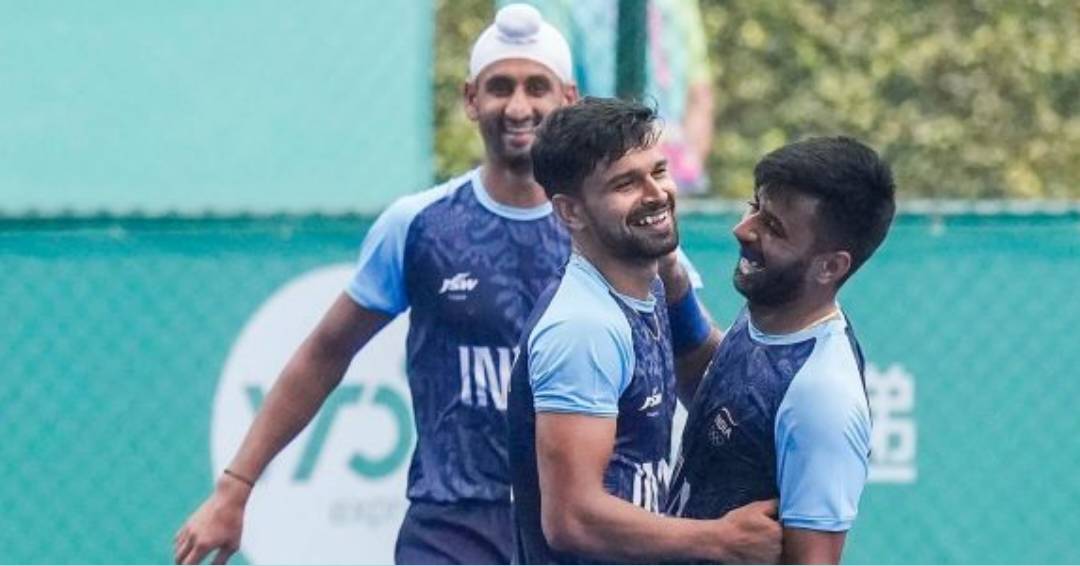 In the latest display of their dominance in Asian Games hockey, the top-ranked Indian men's team delivered a resounding victory, defeating the lower-ranked Singapore with a scoreline of 16-1 on Tuesday.
Indian skipper Harmanpreet Singh played a pivotal role in this commanding win, showcasing his penalty corner prowess with goals in the 24th, 39th, 40th, and 42nd minutes. Mandeep Singh also shone, netting a remarkable hat-trick with goals in the 12th, 30th, and 51st minutes. Abhishek (51st, 52nd) and Varun Kumar contributed with two goals each, while Lalit Kumar Upadhyay (16th), Gurjant Singh (22nd), Vivek Sagar Prasad (23rd), Manpreet Singh (37th), and Shamsher Singh (38th) added to the impressive tally.
Singapore, ranked 49th in the world and having conceded 14 goals earlier, finally found the back of the net in the 53rd minute when Zaki Zulkarnain scored their solitary goal of the match and the tournament.
The Indian team's dominance was evident as they surged ahead from a 1-0 lead after Mandeep Singh's 12th-minute strike to a commanding 6-0 advantage by halftime, scoring five goals in the second quarter.
India, the firm favorites, had previously blanked Uzbekistan 16-0 in their tournament opener on Sunday, further solidifying their prowess in the competition.