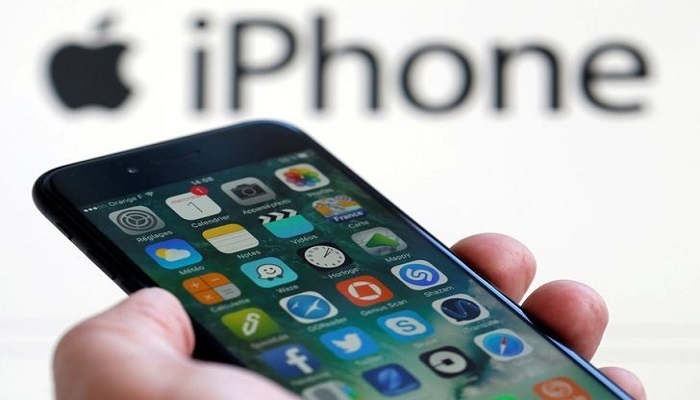 Apple is partnering Accenture to help businesses build better applications for the iOS operating system, that powers Apple's iPhone and iPad.
As part of this alliance, Accenture will create a dedicated iOS practice within Accenture Digital Studios in select locations around the world. They will work alongside Apple employees who will be co-located with these teams to develop a new set of tools and services to help businesses.
The Apple employees will include hardware and software engineers, programmers, data architects and scientists and visual and experience designers.
"Both Apple and Accenture are leaders in building incredible user experiences and together we can continue to truly modernize how businesses work through amazing solutions that take advantage of the incredible capabilities of Apple's technologies." said Apple CEO Tim Cook.
The first joint team will be located in San Francisco, Gene Reznik, senior managing director of technology and ecosystem at Accenture said. The companies, however, did not say how many combined Apple-Accenture teams will eventually exist.
The engineering teams will focus on apps that are used by front-line workers and consumers, such as apps that run on iPads for the lobbies of retail banks, where a teller and a customer might both interact with the app.
"If you look at something like retail banking, you can imagine really redesigning the apps and coming up with a unique perspective on how agents can interact with their customers," Reznik said.
Reznik said another focus will be augmented reality, in which digital objects float over real objects on a screen. That technology could be used to service technicians in the field, for example by pointing an iPhone or iPad at an engine and highlighting a faulty part that needs repair.
"By combining Accenture's vast digital capabilities and industry expertise with Apple's market leadership in creating products that delight customers, we are in a perfect position to help our clients transform the way they work," said Accenture chairman and CEO Pierre Nanterme.
For Apple, the partnership is part of a continued push to win over business clients and try to knock Microsoft from its long-held throne as the default operating system in the corporate world. To that end, Apple has signed partnerships with IBM, SAP, Cisco Systems and Deloitte in a bid to move more business applications over to iOS devices and making them easier to use in corporate settings.
Apple has also moved to make iOS more useful in business situations, specifically on the iPad. The next version of the operating system, expected this fall, includes a system to drag and drop files similar to a Windows or a Mac computer.
"All those features really help it be a better overall productivity machine," Susan Prescott, vice president of application product marketing at Apple, said. "It's becoming more realistic for more workers to use iOS as their primary device."