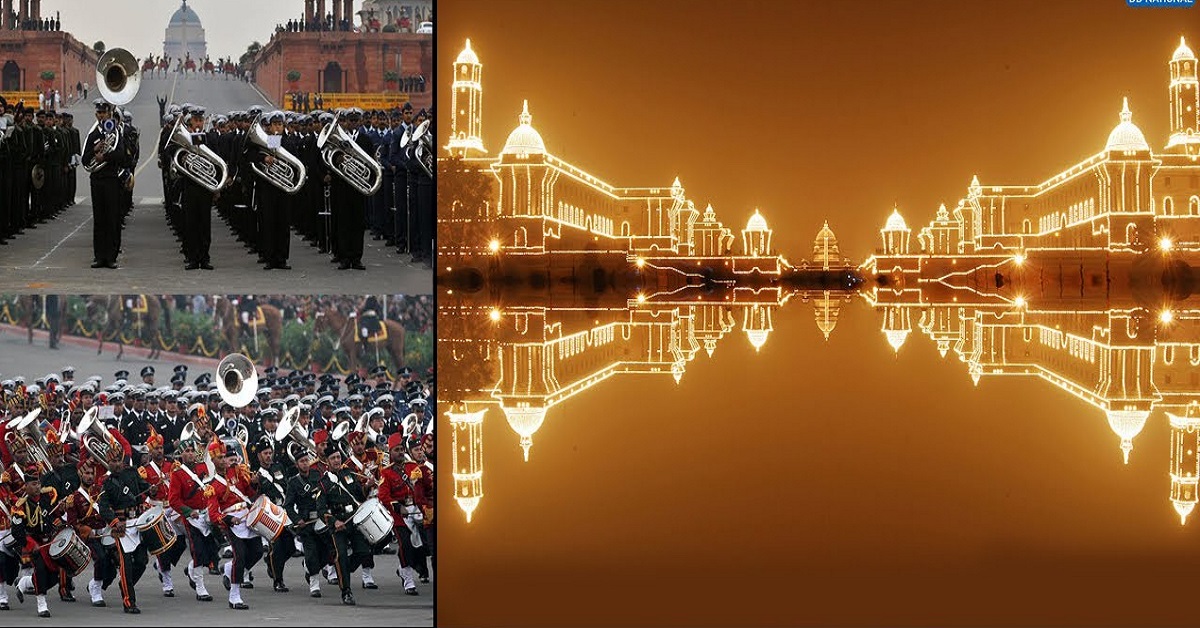 The Beating Retreat ceremony at Vijay Chowk will be on Today with 26 performances by the bands of armed forces, central police, and state police contingents. The ceremony held on January 29 every year marks the culmination of the four-day-long Republic Day celebrations.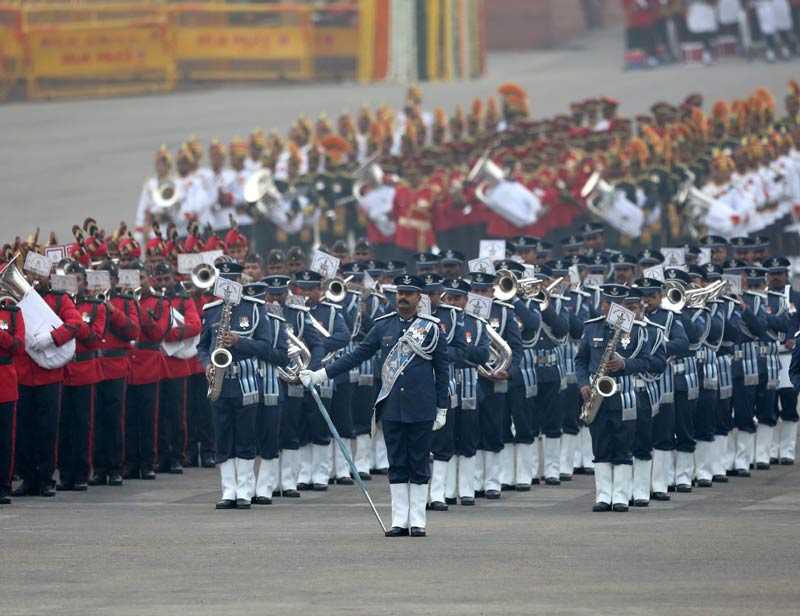 As many as 26 performances will be held by the Army, Navy, Air Force, state police and Central Armed Police Force bands taking turns to enthrall the audience including the president and other dignitaries.
There will be 25 tunes prepared by the Indian musicians, including 'Indian Soldiers', 'Herana Heran', 'Mushkoh Valley', 'Tejas', 'The Great Marshal','Namaste India', among others. The only western tune will be 'Abide with me'. The event will come to a close with the ever-popular tune of 'Sare Jahan se Acha', a statement from Defence Ministry said.
Also Read: Republic Day 2018: Gallery || Best moments from Republic Day Parade
This year, 18 military bands, 15 pipes and drums bands from regimental centers and battalions are participating in the ceremony, it said. The principal conductor of the Beating Retreat ceremony will be Maj Ashok Kumar.
'Beating Retreat' marks a centuries-old military tradition. At the sounding of retreat, the troops ceased fighting, sheathed their arms and withdrew from the battlefield, returning to their camps at sunset.