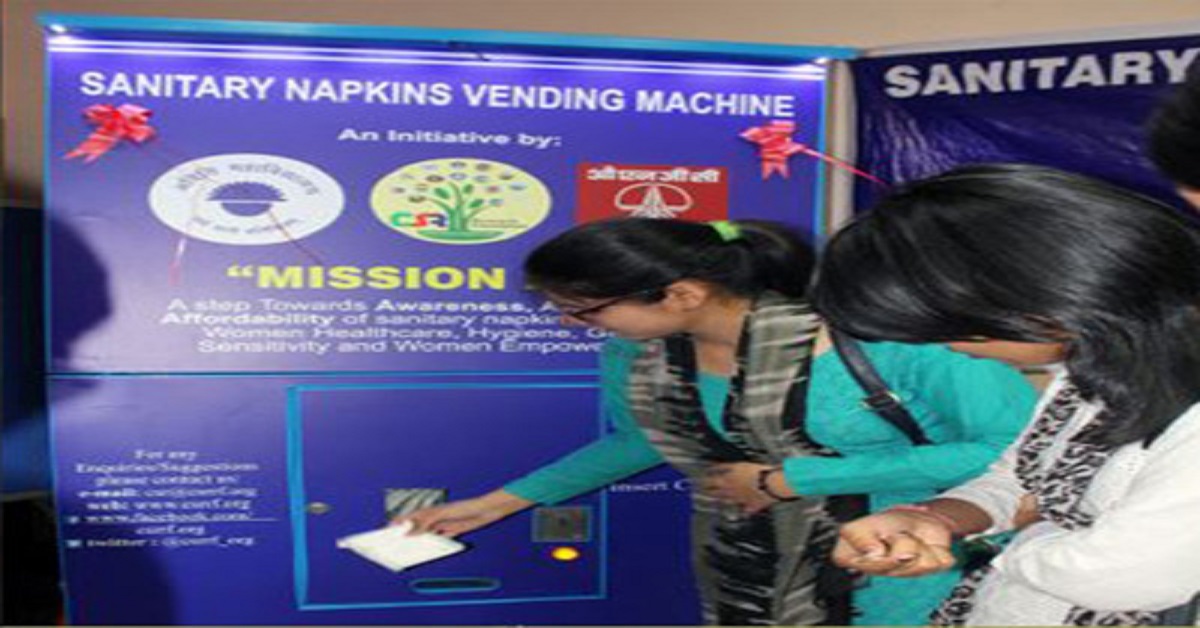 With the taboo slowly breaking around menstruation, various films and schemes are being produced and introduced, making the citizens aware.
The Airports Authority of India (AAI) is in the process of installing sanitary napkin vending machines at airports across the country. The first machine was installed at Indore Airport last October and since then several airports in places like Kolkata, Jaipur, Bhubaneswar, Port Blair, Trivandrum, Vishakhapatnam, Vadodara, Pune, Guwahati, Varanasi, and Surat have already got these machines.
AAI chief Guruprasad Mohapatra said: "Installation of sanitary napkin vending machines is a small step towards ensuring comfort for female air travelers. It is our responsibility to address basic hygiene-related needs."
READ ALSO: Movies that addresses the issue of Sanitary Pads before Akshay Kumar came with 'Padman'
AAI took the first step towards this when last October Indore airport director Aryama Sanyal got the machines in female restrooms of arrival hall and departure security hold area. "Since there is no medical shop near the airport and it is impossible to move in and out from the terminal building, we started this initiative. Each facility has the capacity to stock 25 pads and the money from these machines will be utilized to maintain the stock," said Sanyal.
"The ready availability of sanitary napkins at affordable prices inside the airport terminal buildings will promote hygienic practices and will also help address the deep-rooted stigma attached to menstruation," an AAI spokesman said, adding,
"These easy-to-use machines require only a coin of Re 1, 5 or 10 for a pack of three." The AAI airports that have these machines are Indore, Kolkata, Jaipur, Bhubaneswar, Port Blair, Trivandrum, Mangalore, Tirupati, Vishakhapatnam, Vadodara, Aurangabad, Rajkot, Pune, Guwahati, Agartala, Imphal, Shimla, Varanasi, and Surat.