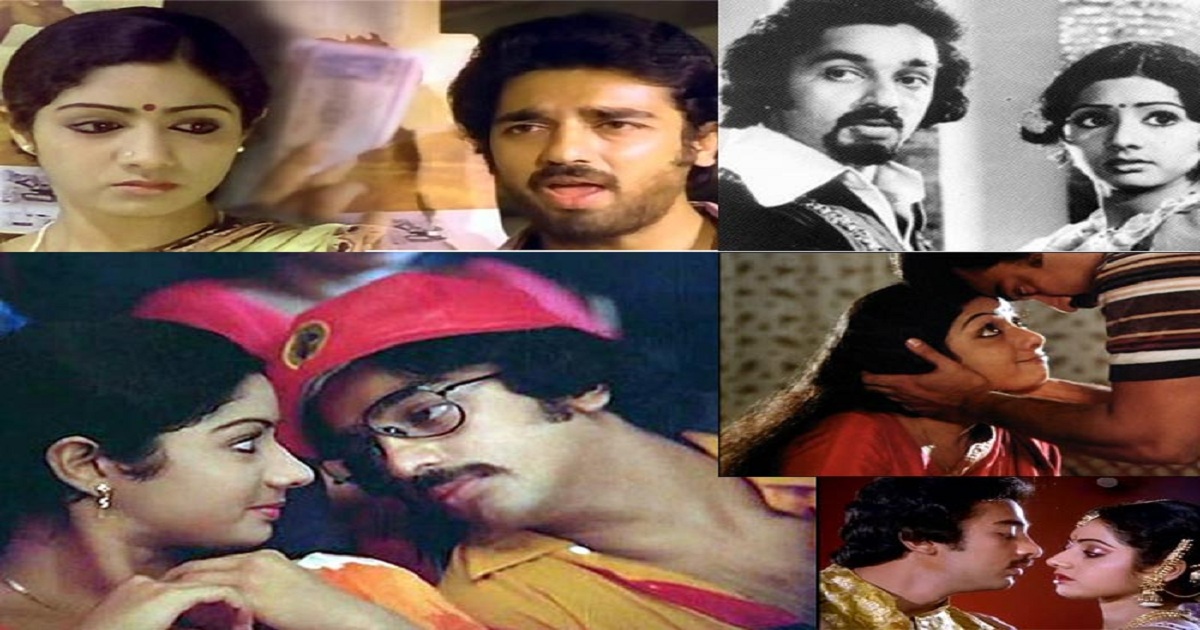 Actress Sridevi wears burkha to watch this Kamal Haasan film : Here's the reason
The sudden demise of veteran actor Sridevi has sent shockwaves throughout the Indian film industry with many Bollywood celebrities such as Amitabh Bachchan, Rishi Kapoor, Rajinikanth and Kamal Haasan mourning and expressing their condolences.
The actor, who was 54, died late on Saturday night reportedly due to cardiac arrest in Dubai, where she had gone to attend her nephew Mohit Marwah's wedding. 
The legendary actress breathed her last on February 24 in Dubai, and ever since, her co-stars have been on a walk down memory lane, reminiscing their best moments with the superstar.
Also Read : This is how Sridevi celebrated her daughter's birthday in 2017
Here's an interesting incident from Sridevi's life that most people might not have been aware of.
In an interview many years ago, to Stardust magazine, the actress revealed that she had once gone to watch a Kamal Haasan film in a theatre, wearing a burkha.
The Sadma actress said that she seldom went to theatres to watch films because she was wary of the public attention her appearance would bring.
However, Sridevi used to watch films during their trial screenings. But once Sridevi missed the special screening of a Kamal Haasan film, and wanted to see it in a theatre.
To avoid public attention, the Moondru Mudichu actress finally wore a burkha to the film. Talking about the experience, Sridevi had said, "I had missed the trial show, so I went to see it in the theatre wearing a burkha. I was scared. What if people still came to know I was Sridevi?"
Sridevi, who worked in several film industries including Tamil, was a favourite with many of her colleagues.
Recently, legendary music director Ilaiyaraaja opened up about the actress and his experience working with her on the film Moondram Pirai (Sadma in Hindi).
In a chat with The Hindu, the maestro said, "One unforgettable incident was working with Sridevi and Kamal Haasan while composing the music for Moondram Pirai."