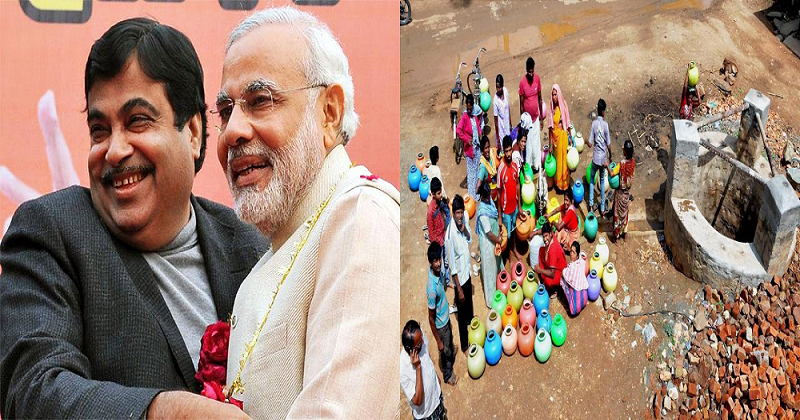 Modi Govt introduces a scientific approach to resolve water shortage in India
The Cental Govt to introduce scientific approach to resolve water shortage in India.The country would soon have potable water from sea at five paise per litre. Trials for conversion of sea water into potable water have started in Tuticorin, Tamil Nadu, said the minister of River Development & Ganga Rejuvenation, Union Minister Nitin Gadkari said.
Gadkari was addressing the inaugural session of a two-day Nadi Mahotsav (River Festival) at Bandrabhan on the banks of Narmada river in Hoshangabad district of Madhya Pradesh.
He expressed concern over the condition of rivers in India while praising Madhya Pradesh government for its efforts towards water conservation and cited Nagpur's sale of treated sewage water to thermal power stations.
Also Read : New schemes will change the lifestyle of 50cr poor people : PM Narendra Modi
Gadkari said his ministry is planning to make more money from the dirty sewage water polluting the rivers by selling the treated water to power plants, industries and railways.
It is also a great way of making 'wealth from waste', said Gadkari who never misses an opportunity to drive home the point on how he made money by selling municipal waste water in Nagpur from which methane was one of the by-products.
"Initially when I mooted the proposal people laughed at me. But soon the corporation started getting Rs 18 crore as revenue from the same project and it increased to Rs 28 crore," said the minister.
He said water resources ministry is exploring innovative ways for utilisation of recycled sewage by power plants, sugar industries, distilleries, tanneries with zero discharge policy.