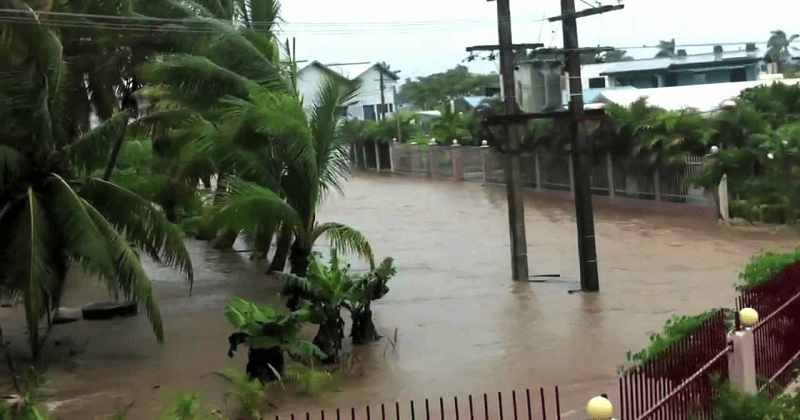 Floods caused by a tropical cyclone that brought torrential weekend rains to the Pacific island nation of Fiji, the cyclone have killed four people, with another presumed drowned on Monday.
Tropical Cyclone Josie, a category-one storm, caused severe flooding, with the northwestern town of Ba on Fiji's largest island, Viti Levu, said to be the worst calamity that ever affected so in deep.
Four bodies had been retrieved and authorities do not expect that the missing person survived, said Anare Leweniqila, the director of the Fiji National Disaster Management Office.
Read More:https://www.eastcoastdaily.in/2018/04/02/islamist-militant-group-boko-haram-killed-15-people-in-nigerias-maiduguri.html
The Cyclone caused 1,873 people sheltering in 35 evacuation centres would not be able to return home until mosquito spraying was completed.
"In two to three days people can go home after the clean-up and the vector spraying for diseases in the worst affected areas," Mr Leweniqila added. Up to 74 roads were closed due to flooding and Cyclone.
In February, Fiji escaped without deaths or widespread damage when Gita, a category 4 tropical cyclone, lashed the country with winds of up to 275 km per hour (171 mph).