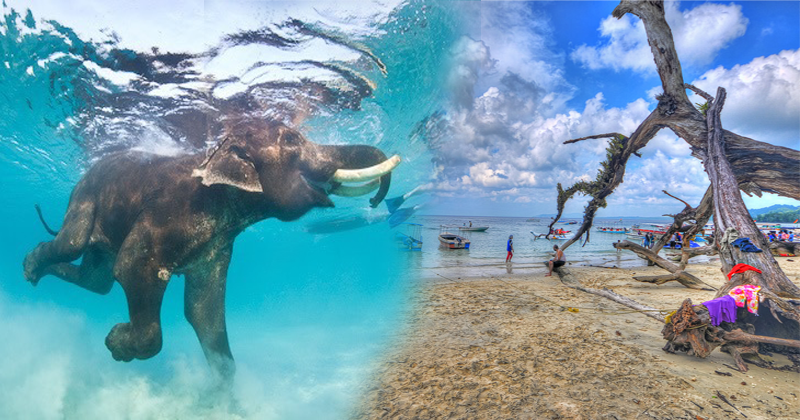 Elephant Beach is an ideal destination for water sports and for leisure tour. It will be a different kind of experience while being on this beach which is situated in Havelock Islands. You will feel as if you're in a different world altogether while being here.
Its rich coral reef structure and amazing underwater marine life will certainly spellbind you and want you to keep coming back for more. Elephant Beach is approximately 20 minutes by boat from the Havelock Island dock.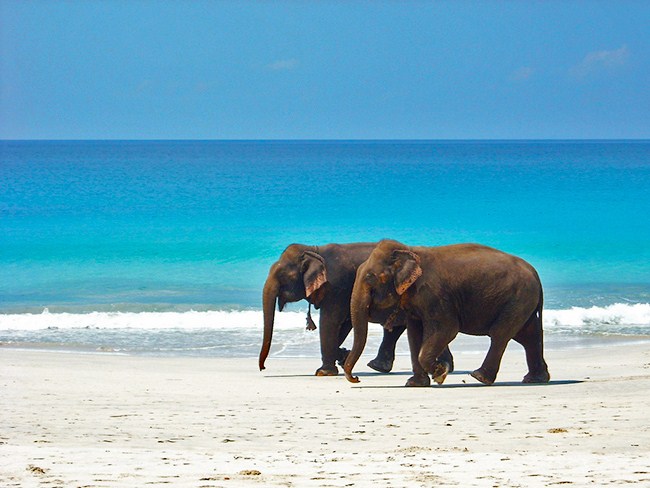 One can relax and have some fun on this beach which is nevertheless the best tourist place in the Andaman and Nicobar. The beach also offers fun sports like diving, snorkeling, swimming, bird-watching, trekking, and kayaking.
Also Read: Halebidu, Karnataka: A place you should visit once in life
The white sand beach and the blue-green water at the Elephant beach are enticing for almost every traveller. The boat ride to Elephant beach passing through the lighthouse is amazing.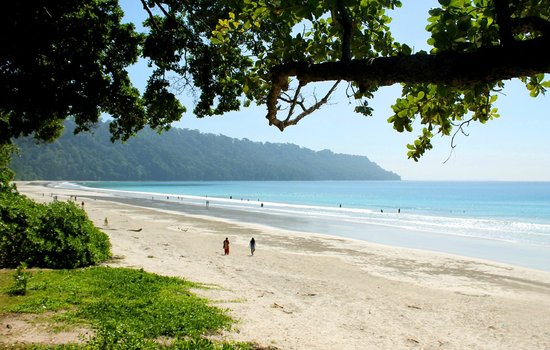 Visiting Elephant Beach in the early morning can be a wonderful experience; not only will you spot the golden ball at its mildest form rising up the horizon, but the vibrant and beautiful birds will be an add-on for sure.