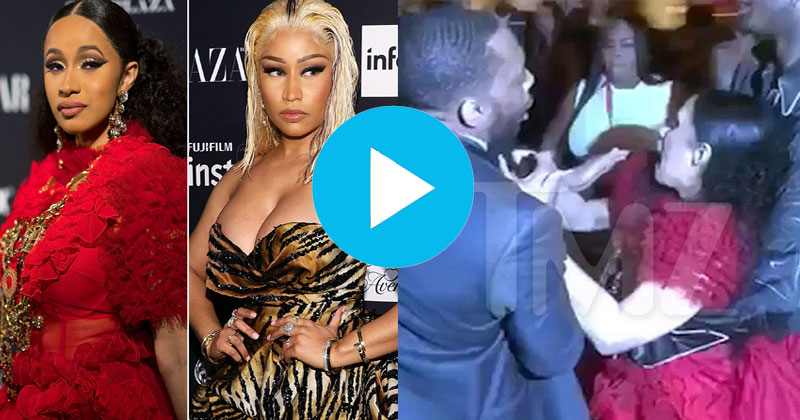 Nicki Minaj and Cardi B nearly got into a full-on fight at the Harper's Bazaar Icons party at New York Fashion Week. An exchange of words at the event at the Plaza Hotel led to a physical altercation, according to videos posted to social media.
This follows reports of drama between the two women at the Met Gala, though both rappers have said in interviews that they are not feuding with each other.
Also Read: Pop Singer Nicki Minaj Fall Victim Of Serious Wardrobe Malfunction: Pics
In the video, you can see Cardi B, wearing a Dolce & Gabbana floor-length, red ruffled gown, lunge toward Nicki, before being pulled back by multiple bodyguards. It's not clear exactly what the two are saying, but multiple people can be heard yelling "whoa, whoa, whoa!"
TMZ reports that Cardi lost a shoe in the incident, which she reportedly threw at Nicki. At this time, neither woman or her team has posted a comment.