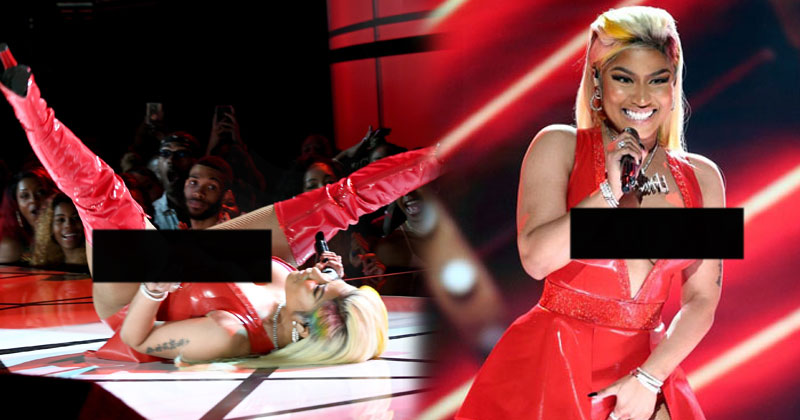 During the star-studded BET Awards 2018 bash on Sunday, Nicki Minaj fell victim to a serious wardrobe malfunction. The 35-year-old 'Chun-Li' rapper chose to wear a rather revealing outfit as she took the stage to sing at the BET Awards 2018.
During her performance, she sported a tiny red outfit which showed off a lot more than what she intended to.
During her performance, the singer and songwriter suffered a major camel toe. However, the rapper was completely unfazed by the wardrobe slip up and she casually concealed it with her hand and continued the performance.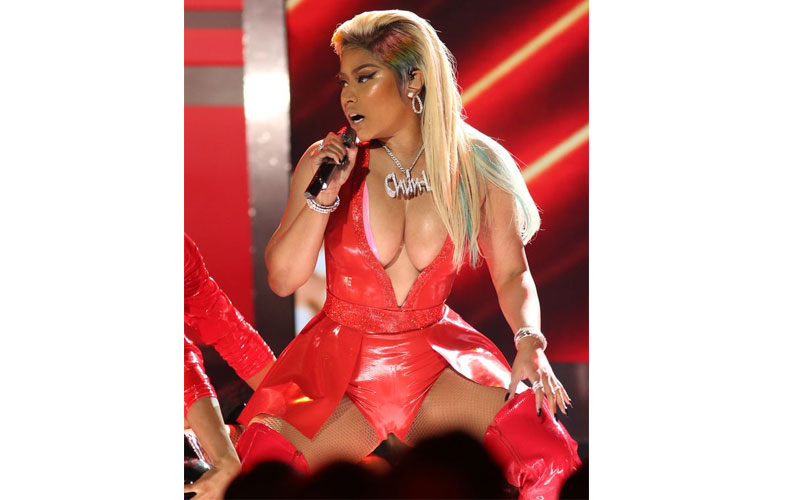 Nicki wore a PVC-style red leotard which had a plunging neckline and Nicki's curves were on full display. The figure-hugging outfit included a sparkling waistband and showed off her curvaceous assets and slender midriff.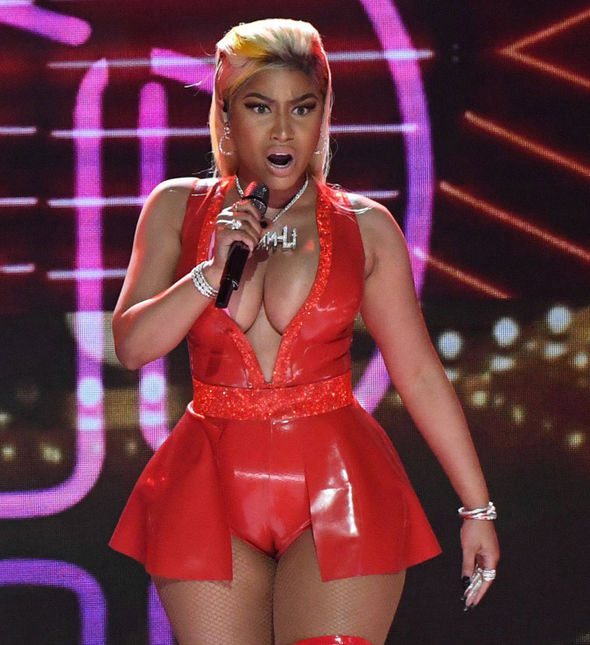 Also Read: Video: Nicki Minaj sends money to this Indian village
Nicki completed the look with a pair of fishnet stockings and a pair of thigh-high boots. Her blonde locks were carefully styled to sit behind her shoulders in sleek and straight hairdo. She accessorized the look with a huge statement necklace and a collection of silver bangles.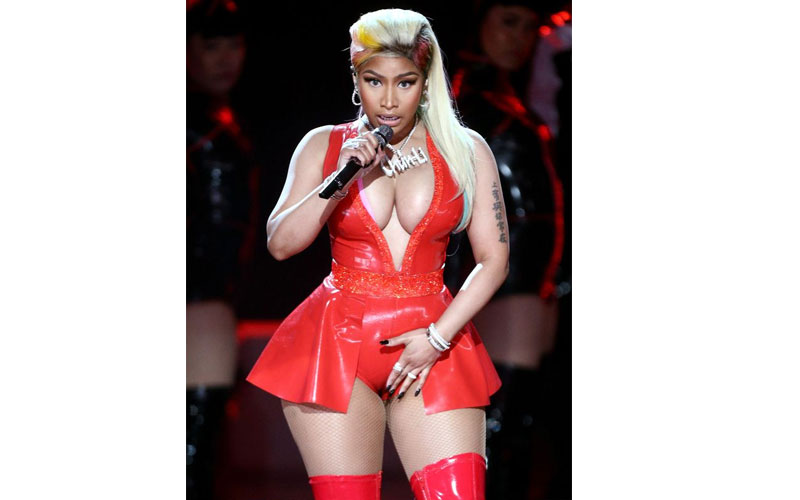 While performing at the BET, Nicki dropped some pretty risky moves. As she turned her back to the audience, she cheekily flaunted her derriere as she sat on her knees on stage. As she kicked her leg up, she ended up suffering a camel toe. However, this was not the only wardrobe malfunction that took place.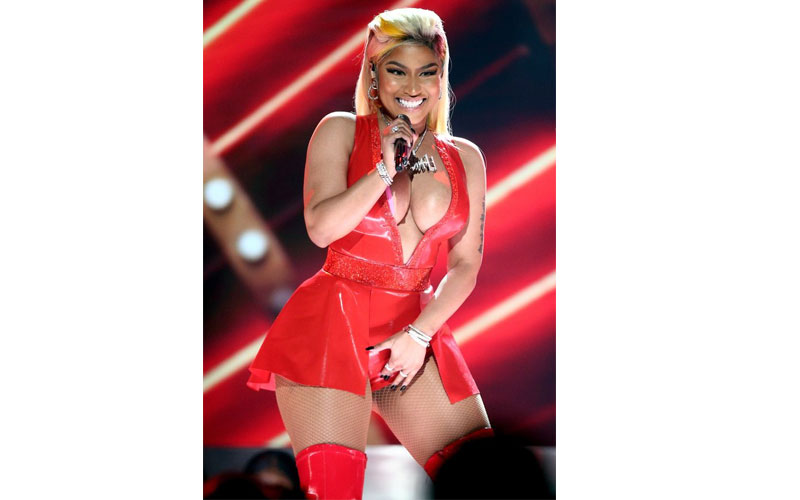 While accepting the award for 'Best New Artist' at the BET Awards, 27-year-old SZA almost suffered a major wardrobe malfunction. The singer looked stunning as she rocked an incredible black turtleneck, a grey skirt, and tan boots. While on stage, SZA could not help but adjust her bottoms and came very close to flashing everyone in the audience. Fans took to social media to comment on the mishap.