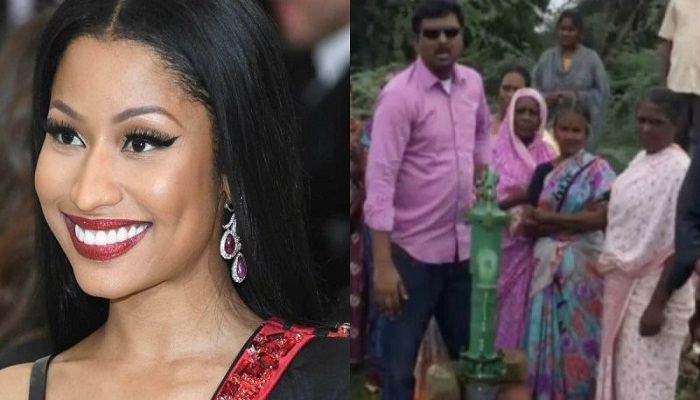 Nicki Minaj ( American rapper, singer, songwriter and model )has been sending money to an unnamed village in India for quite some time now. From behind the spotlight, the artist has been funding the development works in the hamlet.
According to reports, the locals now have access to clean water, basic education and technology.
The village even makes an appearance on Minaj's Instagram handle where she shares the improvements made so far. The villagers now have a computer centre, a tailoring institute, a reading programme as well as two water wells.
Speaking of the water wells, Minaj remarks in a caption 'We complain about the most ridiculous little things when some ppl don't even have clean water.'
The artist also said that she will be sharing more information regarding her charity work for those who would like to participate.