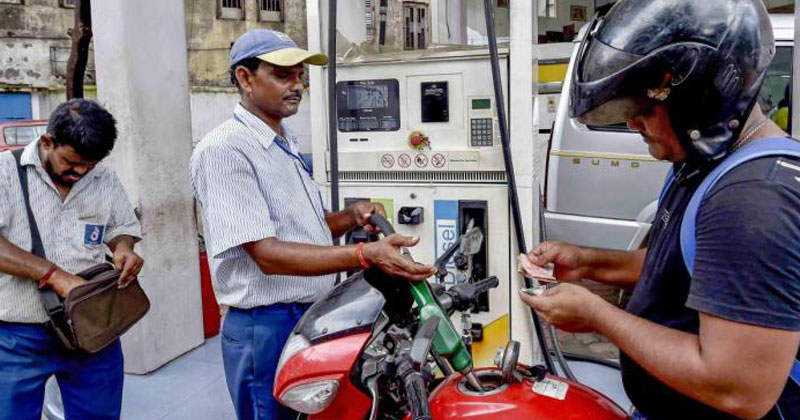 The rising fuel prices have the common man's pockets burning, wondering if they will ever get respite from it.
A petition had reached the High Court which challenged the rise in fuel rates on a daily basis and sought a direction to the Centre to fix a fair price for petrol and diesel.
The petition was sent by a Delhi-based designer, Puja Mahajan, whose petition also requested that the petrol & diesel be treated as essential commodities.
Unfortunately, the High Court cannot interfere in the matter, the Court said.
READ ALSO: Farmers To Make Alternative Fuel To Combat Rising Fuel Prices? Road Minister
"It is an economic policy matter of the government. There are larger economic issues. The courts must remain away from it. The government may do it (fix a fair price). We cannot issue a mandamus (direction) to them to do it," the court said.
The advocate appearing for the petitioner stated that Mahajan's representation to the central government on the issue has not yet been decided. The Court then directed the Central government to decide the representation in 4 weeks.
The next hearing of the case will be on the 16th of November.
According to the petition, the government had "indirectly" given the oil marketing companies (OMCs) "implied consent" to change the fuel prices at their "whims and fancies". The petition also accused the government of spreading "misleading information" linking the domestic fuel price rise with global crude oil price, and that the fuel prices had not reduced when the crude oil price was cheaper.
This is the petitioner's 2nd plea as she had sent one in July which the Court asked the Center to treat it as a representation and to make a decision.