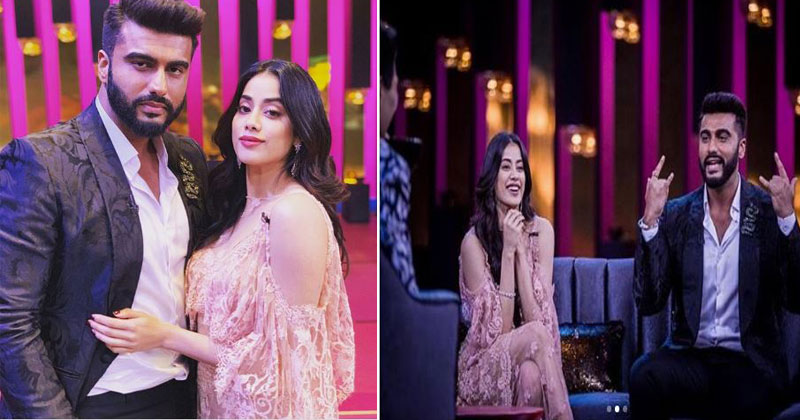 Koffee with Karan is one talk show that gives its audience truckloads of gossip. The show is definitely coming back with a bang as B-town siblings Arjun and Janhvi Kapoor are set to grace its couch in the upcoming season.
As Karan Johar took up to Twitter and broke the big news sometime back, "Had koffee with the siblings today! Was so much fun! Emotional and hysterical in equal measure!" This tweet only proves what an emotional roller coaster ride the episode is going to be. Also, this is the first time Arjun and Janhvi will be appearing together on a talk show.
Arjun shared three photos on his page, "Just what I needed in the middle of my chaos. A reminder of what matters most to me now… Family. Swipe To notice @janhvikapoor is in shock & awe about the fact that the Koffee King agreed to share the Kouch with her. Thank u @karanjohar for having us & u know me… I'll be back !!"
KJo also shared behind the scenes shots on his Instagram stories. This will be Jahnvi's first appearance on the show unlike Arjun, who has appeared on previous seasons.
Check out the pictures below: