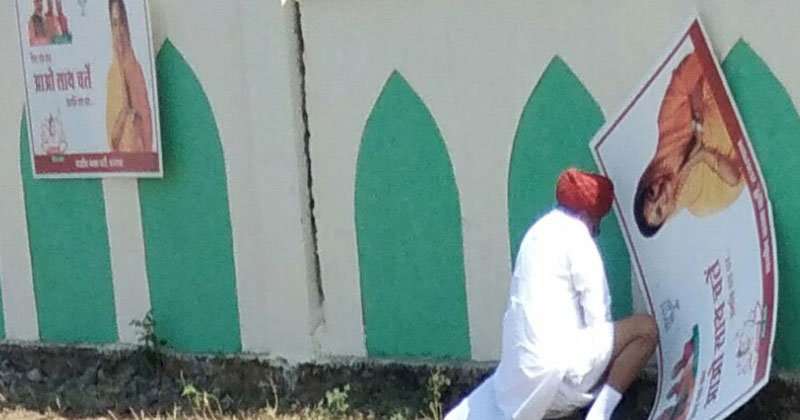 While Prime Minister Narendra Modi emphasis on Swach Bharat and the use of public toilets, a Rajasthan minister urinates in public stating that it is an age-old tradition.
The photo of minister Shambhu Singh Khatesar urinating next to a poster featuring CM Vasundhara Raje has gone viral.
The chairman of Rajasthan State Seeds Corporation said that urinating in the public is an age-old tradition.
"The photo of me urinating against a wall is not near the campaign poster. The area where I urinated was completely secluded. If a man urinates in such a place, dirt and disease cannot spread," he said.
He added that urinating and defecating is 2 different things as defecating in public caused diseases while urinating in the open was not an issue as long as it is done in a secluded area.
"There was no urinal nearby for kilometres at a stretch and I was busy working since morning," he added.
There was not a single urinal insight is shocking as the place is where over 2.5 lakh people were in attendance to a BJP rally.