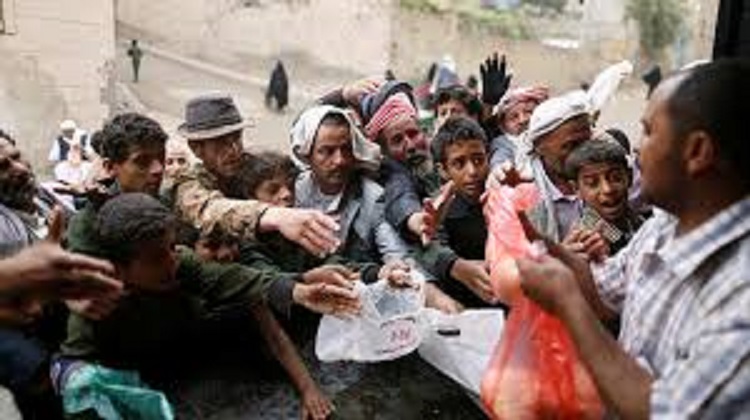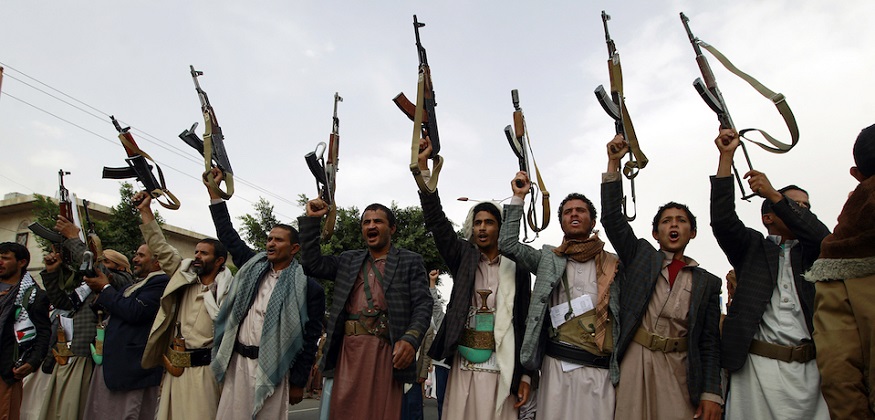 Yemeni supporters of the Shiite Huthi movement raise their weapons during a rallySaudi Arabia and the UAE announced an aid of US $500 million to Yemen. Both the countries are leading a military coalition against the Houthi insurgents in Yemen, announced USD 500 million in aid to the country on the brink of famine.  The donations will go through the United Nations as well as other international and local aid groups.
Saudi Arabia and the United Arab Emirates will each give USD 250 million in response to the food crisis to support more than 10 million people, said Abdullah Rabeeah, general supervisor at King Salman Humanitarian Aid and Relief Centre.
Saudi Arabia and the UAE intervened in the Yemen war in 2015 to bolster Yemeni President Abed Rabbo Mansour Hadi after the Huthis took over the capital Sanaa.