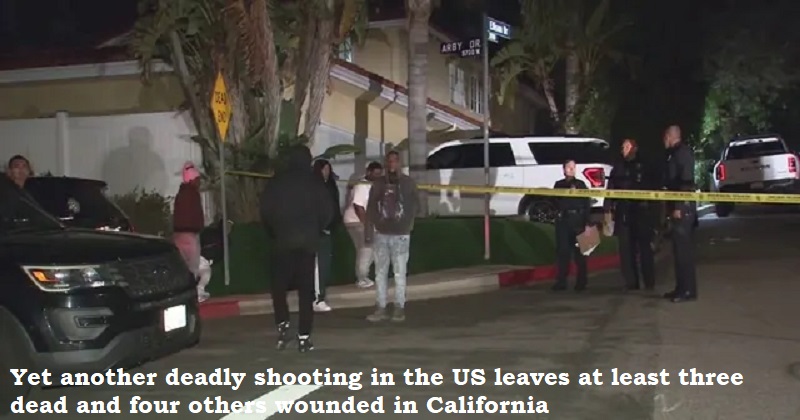 A further fatal shooting has been reported in the US, with authorities reporting that the most recent incident, which occurred in California on Saturday, left at least three people dead and four more injured.
The names of those who passed away were not made public, and the death toll may increase because those who were hurt were brought to a hospital and are reportedly in severe condition.
Beverly Crest, a wealthy area of Los Angeles, was stunned by the shooting that occurred shortly after 2:30am (local time).
Sgt. Frank Preciado of the Los Angeles Police Department verified that the three victims of the shooting were inside a car.
Freciado expressed his inability to share details about what led to the shooting and said he did not have the information yet. This is the fourth mass shooting in California this month.
Local media outlets reported that officers identified that seven people were shot when they responded. They said that three were confirmed dead, two men and one woman.
Reports noted that those who were in critical condition were sent to hospitals.