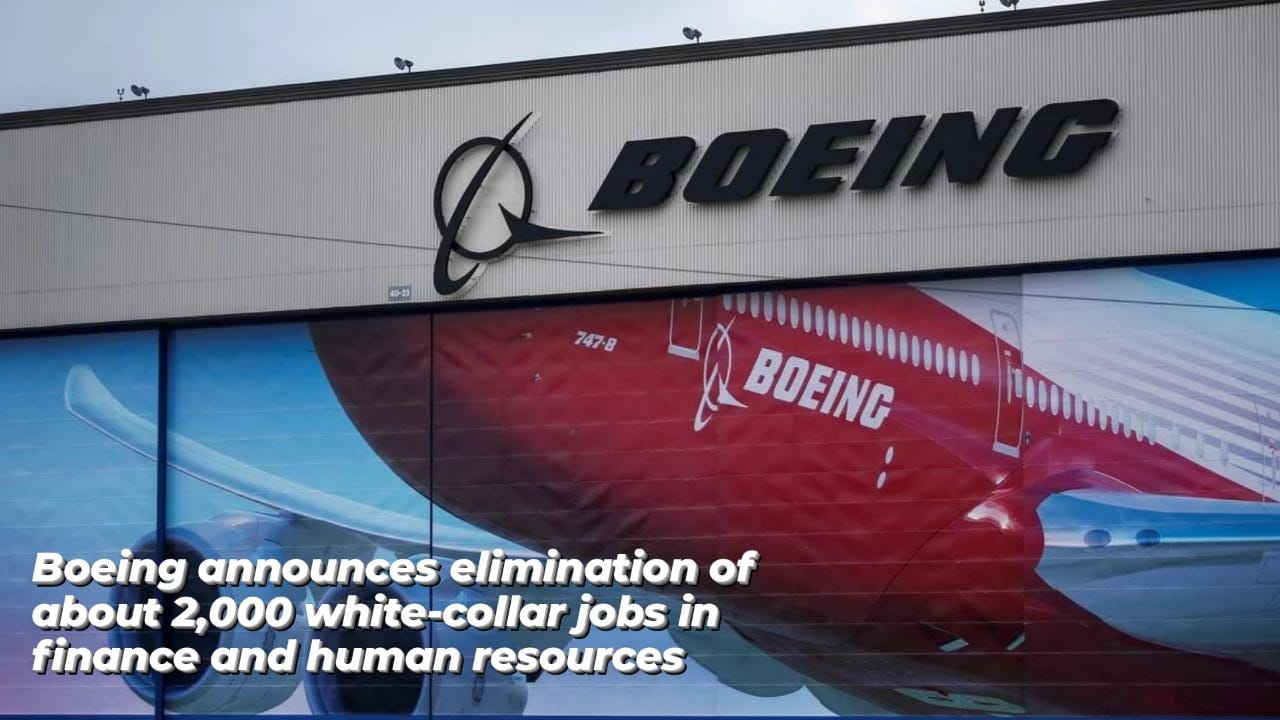 Boeing Co expects to cut about 2,000 white-collar jobs in finance and human resources this year through attrition and layoffs, the US planemaker confirmed Monday.
The Arlington, Virginia-based company announced last month that it would hire 10,000 people in 2023, up from 15,000 in 2022, but that some support positions would be eliminated.
According to a report in the Seattle Times on Monday, the company expects 'about 2,000 reductions this year, primarily in finance and HR through a combination of attrition and layoffs.'
Boeing also confirmed that one-third of those jobs will be outsourced to Tata Consulting Services (TCS.NS) in India.
Boeing shares rose 0.4% to $206.81 at the close, and were up 0.5% in after-hours trading.
Boeing stated on Monday that it plans to 'continue to simplify our corporate structure.' Boeing announced last month that it will 'reduce staffing within some support functions,' in order to better align resources to support current products and technology development.