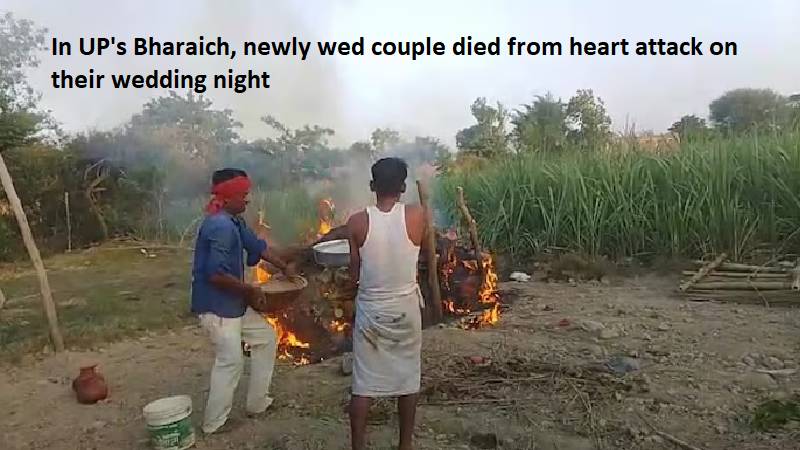 The day following their wedding, a newlywed couple in Uttar Pradesh's Bahraich area were found dead. A post-mortem report that claimed the bride and groom died of heart attacks added to the intrigue surrounding their deaths.
Pratap Yadav, who is 22 years old, wed Pushpa, who is 20 years old, on May 30. After their wedding, the newlyweds went into their chamber, but the following morning, they were both found dead.
When the police arrived, they sent both remains for an autopsy.
SP The postmortem result indicates that both the husband and wife died away from a heart attack, according to Prashant Verma of the district. In front of a large crowd in Pratap's village, the recentlywed couple, Pratap and Pushpa, were burned on the same pyre.