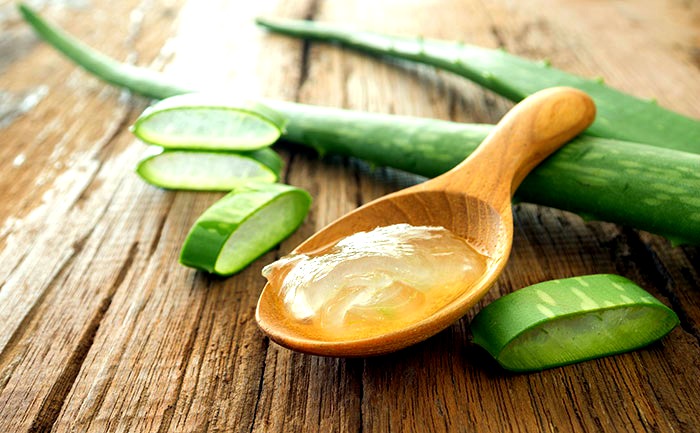 Aloe vera is a popular medicinal plant that has been used for thousands of years.Due to its multi-beneficial features it has earned a permanent place in many households.t is best known for treating skin injuries, but also has several other beneficial effects on health.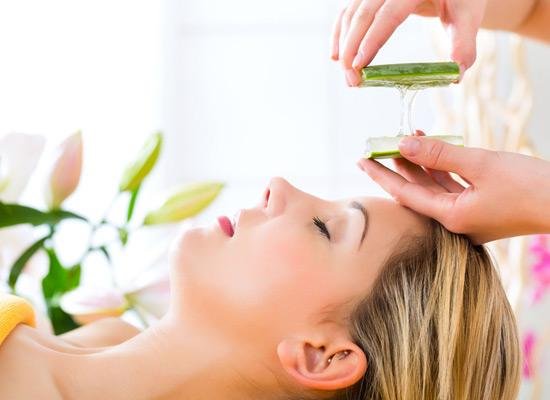 1. Prevents Early Signs of Ageing:
Aloe moisturizes the skin, and it also helps remove dead cells. Researches has proven that aloe vera improves the elasticity of skin and makes it smoother and more supple.A moisturizing pack made with aloe vera, olive oil, and oatmeal can make your skin smoother and softer.
2. Helps in treating acne, blemishes, sunburn, external wounds, and stretchmarks:
Aloe vera soap and gel come loaded with several nutrients like glycerin, sodium palmate, sodium carbonate, sodium palm kemelate, sorbitol, etc.The aloe gel can work wonders on your skin by reducing acne and clearing the blemishes and scars that get left behind.Aloe vera is anti-inflammatory, which makes it effective against wounds and insect bites.Stretch marks are nothing but small tears on the skin layers, which can be healed with the regular use of aloe vera soap.Applying Aloe vera to burn wounds appears to accelerate the healing process.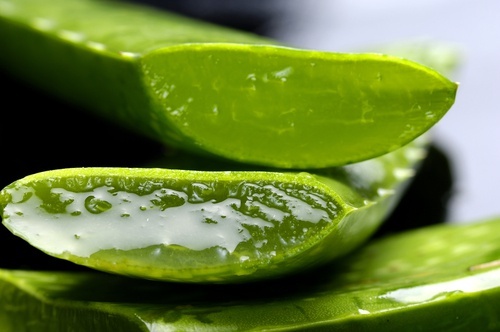 3.Promotes hair-growth and maintain pH balance of the scalp:
Aloe vera, when used along with castor oil, can help with hair growth. A lot of the commercial hair products, especially shampoos, contain surfactants which can alter the pH of your scalp and hair because they are alkaline in nature, making your hair damaged and dry.Aloe Vera helps restore your scalp's pH balance, which promotes healthier and better hair.
4.Conditions hair,and reduces dandruff
Aloe has nourishing properties, and the tons of vitamins and minerals that are present keep your hair strong and healthy making it conditioned.Because of aloe vera's antibacterial and antifungal properties, it also helps with dandruff, and the gel's enzymes can rid the scalp of dead cells and promote the regeneration of skin tissue around the hair follicles.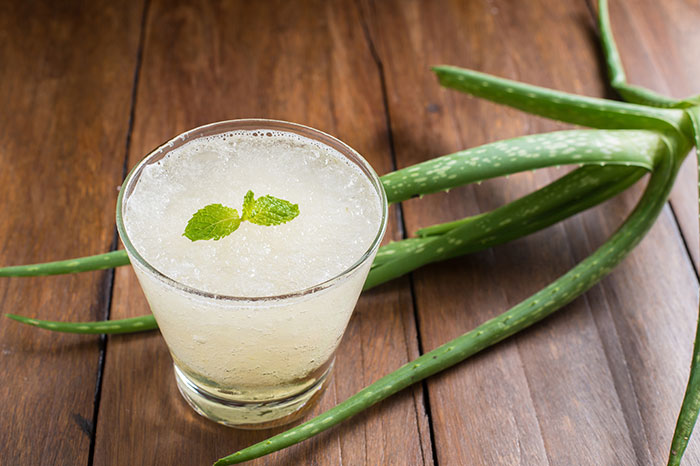 5. Reduces blood sugar level in diabetics:
Aloe vera has sometimes been used as a traditional diabetes remedy.It is said to enhance insulin sensitivity and help improve blood sugar management.Ingesting two tablespoons of aloe vera juice per day can cause blood sugar levels to fall in people with type 2 diabetes, according to a study.
6.Helps in treating constipation:
Aloe vera has often be used to treat constipation.The use of aloe latex increases intestinal water content, stimulates mucus secretion and increases intestinal peristalsis, which are contractions that break down food and mix the chyme.
7. Lowers the risk of cancer:
Aloe vera boosts your immune system, which indirectly helps your body fight against tumors. Studies have also shown that it can shrink the size of tumors and increase the survival rate of those with cancer.The aloe gel should be avoided by pregnant and breastfeeding women.