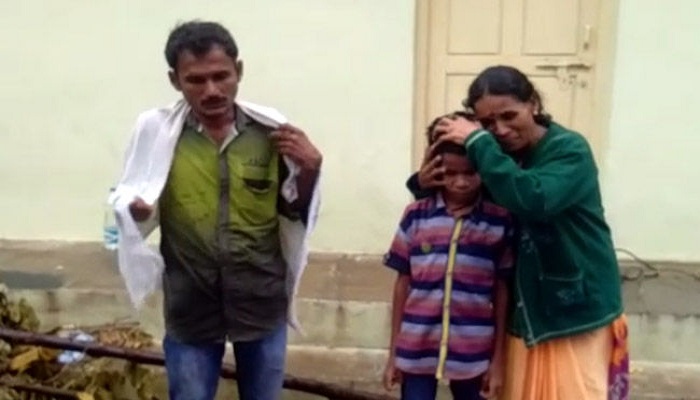 A woman spent a night on the street and in rain with the body of her 10-year-old son as the house owner did not allow the body inside the house.
The shocking incident took place in Venkateshwar Nagar in Kukatpally area Hyderabad on Wednesday night.
Eswaramma and her younger son sat with the body of Suresh, who died of dengue. House owner Jagdish Gupta showed no mercy even though it was raining heavily. Some locals arranged tarpaulin covers and also brought a body box.
The boy died at the government-run Niloufer Hospital on Wednesday evening and Eswaramma brought the body to the house. Gupta refused to allow the body inside the house, saying since his daughter got married recently, it would be inauspicious to keep the body.
Residents condemned his inhuman act and collected donations for the last rites.
The woman, hailing from Mahabubnagar district, was living on rent with her two sons for the last four years.