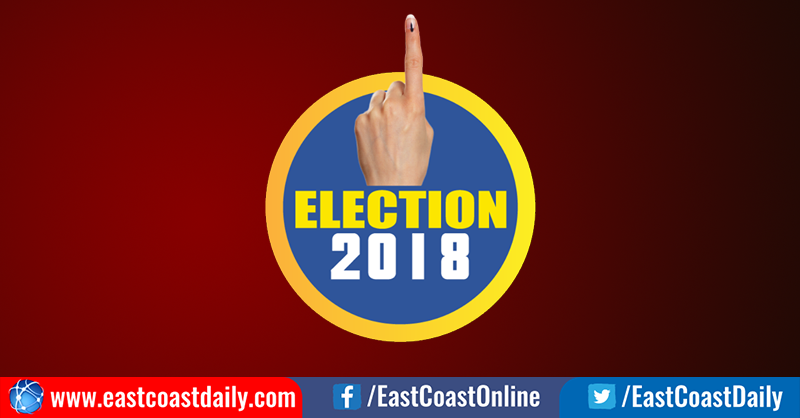 With the race in its last leg, each political party is confident of its victory in the states of Tripura, Meghalaya, and Nagaland.
So let's see which party's flag had unfurled in the states. 
LIVE UPDATES: 
TRIPURA   59/59
CPM+                                16
CONG                                00 
BJP+                                 43
OTH                                  00
READ ALSO: Tripura: CPI(M) minister passes away; will party holds its seat?
MEGHALAYA   59/59
CONG                               21
BJP                                  02
NPP                                 19
OTH                                17
READ ALSO: Can BJP break the Red Citadel in Tripura? All Eyes on March 3!
NAGALAND    60/60
BJP+                              24
CONG                             00
NPF+                             29
OTH                              07