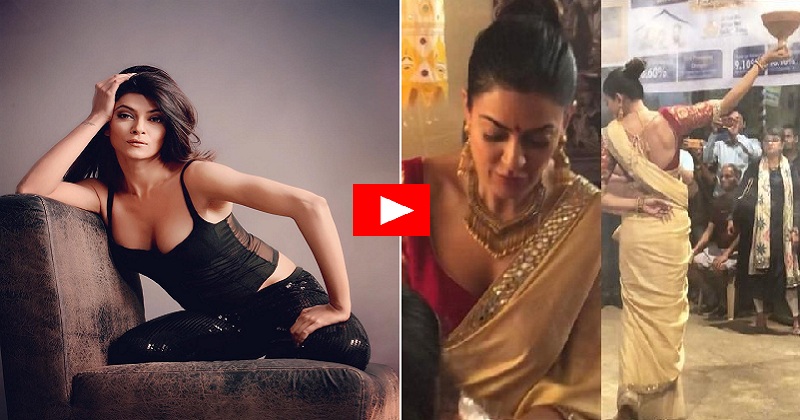 A video clip of Sushmita Sen doing the Dhunuchi nach (dance) with her elder daughter Renee is going viral.
Sharing the video on Instagram, Sushmita wrote: "#dhunuchinaach What a #divine feeling dancing with my babies in celebration of #shakti May the #incense burn strong & spread #positivity #love #hope & #kindness where ever it flows!!! #notunpollidurgotsav #sharing #happiness #duggadugga I love you guys!!!"
She is dressed in a beige-coloured sari teamed with a red embroidered silk blouse. Her hair is tied in a neat high bun and the lady looks happy as ever. Holding an earthen vessel with incandescent smoke emanating from it, her lithe frame sways beautifully to the rhythm of the music. At one point she beckons her younger daughter to join her, who comes along, holds her mother's hands and tries to imitate her mother's steps.