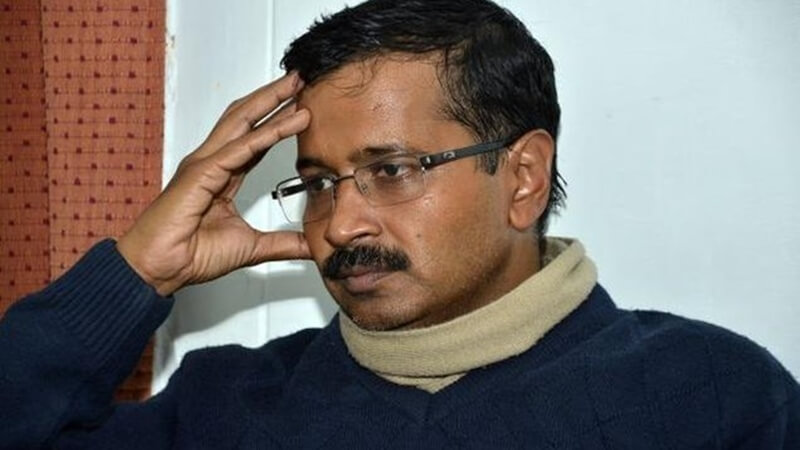 Delhi Chief Minister Arvind Kejriwal was on Tuesday afternoon attacked in the Delhi Secretariat by a man who threw red chilli powder at him. The man, identified as Anil Kumar Sharma, has been taken into custody.
The attack took place outside Arvind Kejriwal's chamber on the third floor around 2:10 pm when he was leaving for lunch. The attacker hid chilli powder in a cigarette packet while he was waiting in the visitor's area.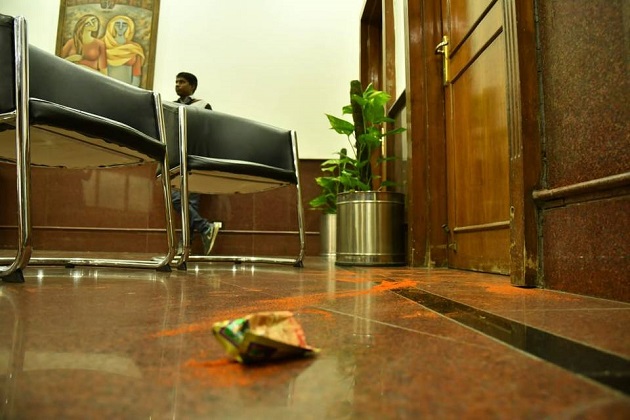 Aam Aadmi Party spokesperson Saurabh Bharadwaj said the Chief Minister was walking out of his office on the third floor of the Secretariat when a man came up to him and threw chilli powder at him. The Chief Minister's glasses were broken in the incident, he added.
AAP spokesperson Raghav Chadha, said in a tweet: "Was right behind CM Arvind Kejriwal at the Secretariat when he was suddenly attacked, on third floor right outside his office. Shocking lapse of security. Is this Delhi Police's incompetent effort to protect an elected CM? ".
The Aam Aadmi Party (AAP) slammed the Delhi police for 'security lapse' as the incident happened in the high-security area. The party condemned the attack on Kejriwal and called it 'politically motivated'.
According to a Delhi government official who was an eyewitness, the attacker, identified as Anil Kumar Sharma of Naraina, first came towards Kejriwal under the pretext of touching his feet. The attacker then allegedly said "you are my hope" and then threw the powder, the official said. In the commotion, Kejriwal's glasses broke.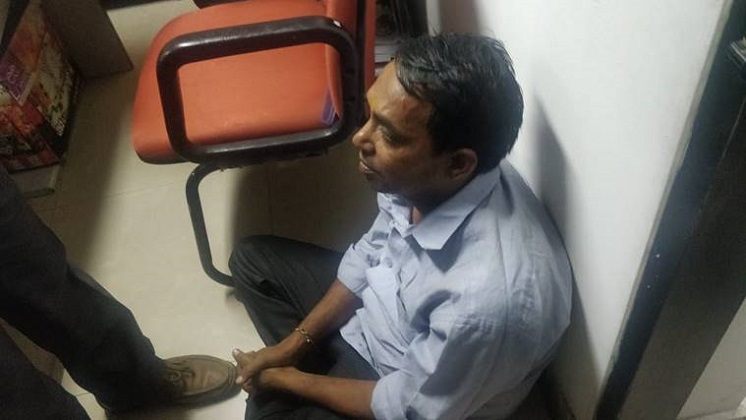 The Tuesday's attack is not the first when the AAP convener was targeted despite heavy security around him. In October 2016, a leader of the Akhil Bharatiya Vidyarthi Parishad , a student body linked to the BJP, threw ink at Arvind Kejriwal in Rajasthan's Bikaner.
In January 2016, an AAP rebel had thrown ink at the Chief Minister at a Delhi stadium.