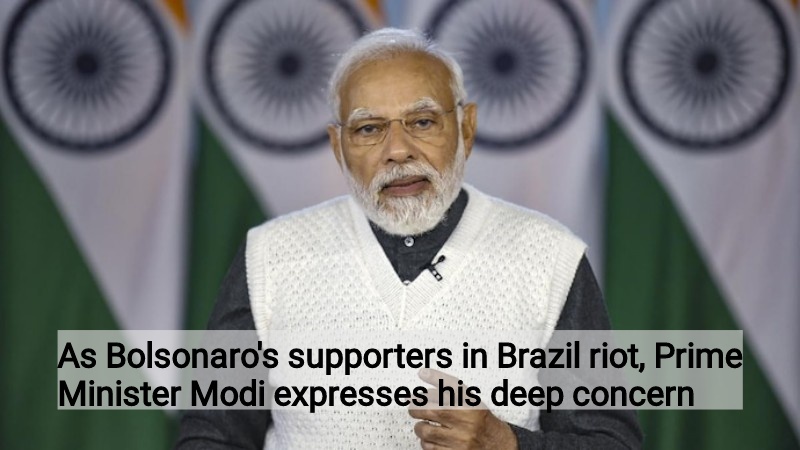 After supporters of former Brazilian President Jair Bolsonaro broke into the nation's congressional building, Supreme Court, and presidential palace on Sunday, Prime Minister Narendra Modi expressed his :deep concern.'
PM Modi expressed his support for the Brazilian government of newly sworn-in President Luiz Inacio Lula da Silva on Twitter.
'Deeply concerned about the news of rioting and vandalism against the State institutions in Brasilia. Democratic traditions must be respected by everyone. We extend our full support to the Brazilian authorities,' PM Modi mentioned President Silva of Brazil in a tweet.
Far-right leader Bolsonaro's supporters invaded and vandalised Brazil's presidential palace, flooded portions of Congress with sprinklers, and ransacked ceremonial rooms in the Supreme Court in a chilling echo of the US Capitol invasion two years prior.