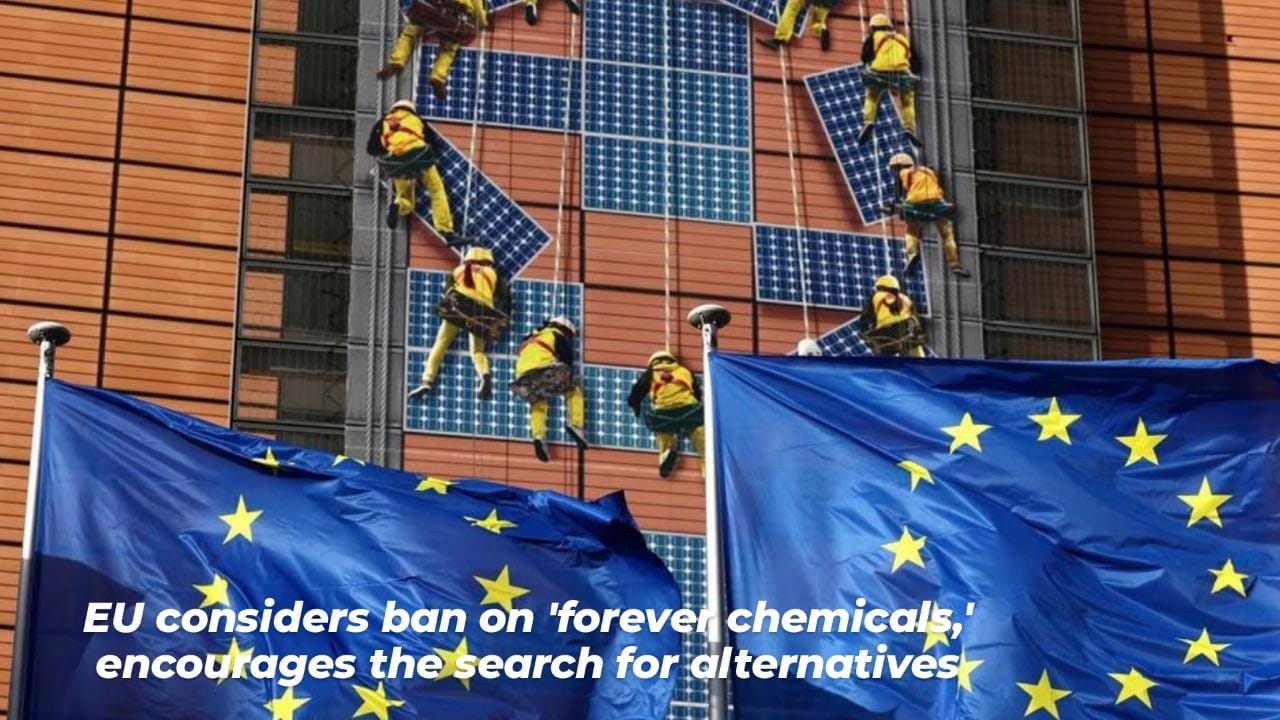 The European Union began considering a proposal to ban widely used substances known as PFAS or 'forever chemicals' on Tuesday, in what could become the bloc's most extensive piece of chemical industry regulation.
Because of their long-term resistance to extreme temperatures and corrosion, the chemicals have been used in tens of thousands of products, including aircraft, cars, textiles, medical equipment, and wind turbines, but PFAS have also been linked to health risks such as cancer, hormonal dysfunction, and a weakened immune system, as well as environmental damage.
The five nations working together on the proposal, Germany, the Netherlands, Denmark, Sweden, and non-EU state Norway, stated in a joint statement on Tuesday that if approved, it would become 'one of the largest bans on chemical substances ever in Europe.'
'Long-term reductions in PFAS levels in the environment would result from a PFAS ban. Additionally, it would make methods and products safer for use by people,' they included.